U2 in Sponsorship with Salesforce.com?
Sponsorships for things like tours are hardly new. The Rolling Stones pioneered the concept when they got Jovan to sponsor their 1981 tour, a shocking idea at the time, prompting screams of sellout. But fans got over it.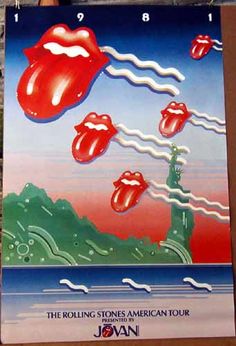 Since then (and especially after Napster), plenty of artists have turned to brands to help defray the costs of tours. And companies ranging from Vans to Honda to Jaegermeister to Red Bull have all aligned themselves with artists to up their media impressions. And let's not forget that U2's 360 our had "Blackberry" written all over it. (Well, it seemed like a good idea at the time…)
Speaking of U2, they've just agreed to a two-year tour sponsorship commitment from Salesforce.com, a company for which they are playing a special private corporate gig tonight.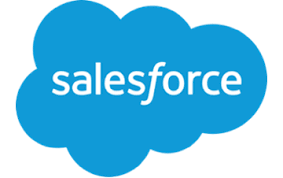 But wait! There's more. According to atU2.com:
U2 fans should start getting used to the Salesforce logo for the next two years, as the band's partnership with the data management company is set to last for at least that long, according to Lynn Vojvodich, Salesforce executive vice president and chief marketing officer. I spoke to Vojvodich at the Salesforce World Tour in Boston today.
Vojvodich made clear that the partnership is far greater than just the behind-the-scenes management of the tour. She said that Salesforce representatives will be on the concourse levels in the arenas during the U2 concerts to promote an app-based product that fans can download. While she wouldn't go into details, she said the app will elevate the fan experience with the band, as well as connect fans in a way they haven't been before.
Vojvodich said that this is a two-year commitment and that there are plans afoot to utilize Salesforce's product with the launch of Songs Of Experience when the time comes,which matches the vision Bono gave of a more immersive fan experience when that album is released."
An "app-based product that fans can download?" Interesting. Maybe they'll learn from the Blackberry experience where that was supposed to happen but didn't. When I asked Bono about their defection from Apple when we met up in a Boston bar just before the start of the 360 Tour (remember the cozy relationship they had with Steve Jobs?) to Blackberry, he told me that "Blackberry is going to give us something that Apple wouldn't: access to their labs." He hinted that Blackberry users would be able to wonderful cool things when they went to 360 shows. That vision was never realized properly.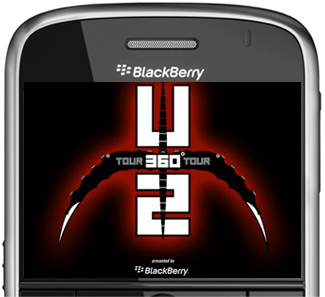 Let's see where this goes. Meanwhile, read the rest of the atU2.com article here. (Via Larry)