U2's Adam Clayton Testifies Against His Former Assistant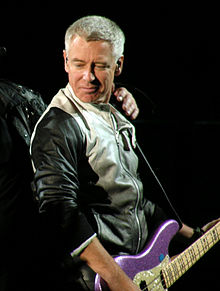 It's apparently tough finding good help these days, even if you're a member of the most successful rock band of the last 30 years.
Adam Clayton is in court testifying against his former assistant, Carol Hawkins, who is charged with quite a bit of embezzlement. From the BBC:
Clayton originally employed Ms Hawkins, a mother-of-two, as a housekeeper and her then husband as a driver and occasional chef.
They were paid a joint salary of about 48,000 euro – a set-up Clayton described as "tax advantageous" for the couple.
Ms Hawkins' duties evolved from looking after the house and preparing meals, to eventually looking after Clayton's books.
When she and her husband separated – in about 2007 – Clayton continued to pay her the full salary of the two.