U2's Rattle and Hum's 25th Anniversary: Two Unreleased Tracks Posted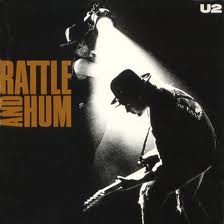 October 10th marked 25 years since the release of U2's concert film, Rattle and Hum soundtrack.  While the movie was panned for being overblown, the soundtrack is still worth owning.
Alan forwards this Soundcloud link to material from Derek Bell, U2's musical director in the film.  
Read more about these two tracks–an alternate version of "I Still Haven't Found What I'm Looking For" and "The Sweetest Thing") at AtU2.