"Unsuccessful Artist" Fires Back at David Lowery of Cracker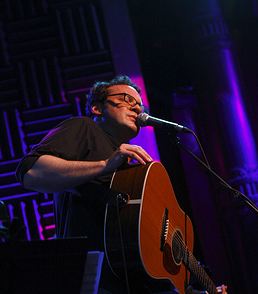 Earlier this week, David Lowery of Camper Van Beethoven and Cracker–two bands who have done all right by most standards–posted an opinion piece on his Facebook page about how the new digital realities of being a musician just don't cut it with him. He makes some valid points, too. But not everyone agrees with him.
(Before you go any further, make sure you review David's post, otherwise none of the following will make any sense.)
Mike Errico, a self-described "unsuccessful" musician, begs to differ with David. He likes the direction in which things are headed.
I've only been broke–truly, guitar-sellingly broke–twice. The first time was when I was on a label. The second was when I licensed a record to a different label.
The problem was not labels, and the solution was not to avoid future labels. It was to tune out all preconceptions and move instinctively, based on my strengths, while bolstering my weaknesses.
This is a good read. Follow it up here.