Upcoming Book for Vinyl Geeks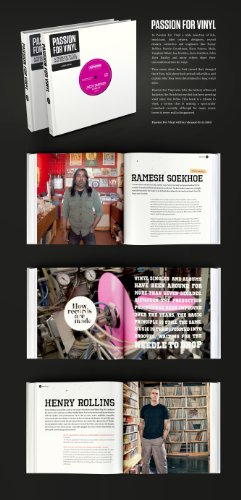 Michael sends in this tip:
I have been looking at some of the new & future book releases on Amazon UK. – Saw a new book called "PASSION FOR VINYL: 1 " (includes 7 inch vinyl) H.C. by someone called Robert Haaqsma.
It comes out Nov. 25th only in the UK – no Canada or U.S. At a pre – order price of 25.99 pounds its a bit expensive but could be interesting.
It definitely does. Anyone know anything more about this book? The Amazon UK listing is light on details.