Update on Billie Joe Armstrong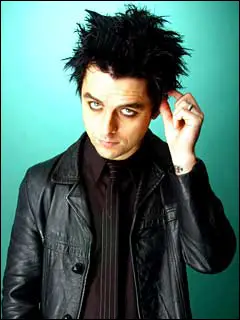 First, Billie Joe is out of that Italian hospital. He was rushed there yesterday forcing the cancellation of a show in Bologna. (Watch Tre and Mike's YouTube statement here.)
But what's wrong? No one had anything to say about that. It's still a big mystery.
According to one report, it may–may–have to do with his voice/throat–which, given the intensity of Billie Joe's vocal performances, I totally understand.
And it's gotta be something reasonably serious. A couple of years ago, I was the backstage guest of Green Day and I chanced upon their medical chest. This was a refrigerator-sized road case filled with first aid supplies–totally legit supplies, I might add.
I'd never see such stuff. Bandages, splints, vitamins, decongestants, antihistamines, painkillers, herbal teas, gargles, lineament–all kinds of things that could be administered/applied/attached backstage so the show could go on. And this was industrial-strength stuff–not necessarily the kind of stuff you get at the corner drug store.
I didn't see any throat sprays, but it was a big chest.
Bottom line is that if Billie was rushed to the hospital, it was for something more profound than a cold/sore throat.