Update on Radio's First AI DJ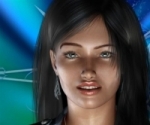 When I first posted about Denise, an AI assistant that's been adapted to perform as a DJ at a community station in Texas, the traffic almost broke this part of the Internet. 
My contention is that this is the kind of thing that's killing radio, not helping or enhancing it.  Although programs like Denise still need someone to tell her what to do, the one-time $200 cost will no doubt have station owners and managers thinking seriously about replacing flesh-and-blood radio announcers with a cheap and compliant avatar.
Radio consultant Mark Ramsey wrote about Denise in today's newsletter.
After acknowledging that this Texas station has since reaped a ton of free publicity, he points to some larger questions, such as "What is the value of the DJ in the radio mix?"  
I quote:
"In my view, the more the radio experience is enhanced by the presence of the DJ, the more important that DJ is.  And, conversely, the more the DJ is viewed as 'chatter,' the less important the DJ is.
"Which side of that coin any given jock is on is a function of the format, the management, the ratings, the programming direction, and (last but not least) the talents of the particular jock in question.
"No jock who adds significant value to the radio experience need fear 'Denise.'  She will always be a wooden Pinnochio in a world of real boys. 
"However, any jock whose contribution to the station is indifferent from 'chatter' – any jock who is more of an obstacle to giving listeners what they want than an asset in providing the kind of relevance and spontaneous joy great jocks have always been famous for – those DJ's are no better and certainly more expensive than 'Denise.'
"In other words, if a jock can be replaced by 'Denise' with no fallout to the station in terms of ratings, revenue, or audience and advertiser satisfaction, then that jock can and should be replaced."
Ramsey goes on to conclude that "what's between the songs that gives radio its competitive advantage, now and in the future" and that station owners will continue to "stock their air with communicators who connect, not with software algorithms that need to be connected."  
I completely agree, of course.  But my fear is now that the door has been opened to the possibility of eliminating large swaths of expensive airstaff–regardless of their level of talent–that we're going to see more of programs like Denise.  Ramsey's "don't worry about being replaced by a computer program if you're good" attitude doesn't cut it with me.
The cost cutting slope in radio is already slippery and it's getting slicker and steeper by the month.  
We're already seeing cost savings at smaller stations–the former farm system of big-league radio–use out-of-town large market talent for voicetracking.  The rationale is "See?  We're bringing big-league talent to small-town radio!  What a great service we're providing to the community!"  Work is doubled for the out-of-town announcer (who often as ZERO connection or familiarity with the community he/she is "serving") and a farm team position is eliminated.  Where is the new radio talent going to come from?  As someone who spent years evaluating and hiring talent for large market stations, I can tell you that the quality of medium- and small- market has taken a precipitous dip in the last ten years. 
Big market stations are also to blame.  Many program directors are being stymied by talent cost considerations.  Instead of identifying, nurturing and carefully assimilating new talent, a PD may be forced to offer that receptionist with no experience at an air shift just because he/she will do it for $11 an hour.  Put that kind of "talent" on the air and it brings down the entire product.  It leads to Ramsey's concern about "chatter."  That leads to tune-out and increases radio's irrelevance.
With the current economic climate, general managers, station owners and division presidents are being forced to keep costs to a minimum, budgeting for zero expense growth.  Since one of the greatest expenses is people, they're often the first to go.  One small market station where I used to work had seven announcers in my day.  Now they have just three to cover 168 hours of weekly programing.
How many stations currently run jock-less for significant portions of the week?  Far more than most people realize.  This turns radio into nothing more than an iPod with commercials.  Adding Denise to the mix might be seen as a way to mitigate that.  And for $200, who wouldn't?
Being an engaging, effective radio personality is hard work. Becoming a proper communicator and trusted companion is an art. If it was easy, then everyone would be brilliant at it.  Obviously, that's not the case.
I maintain that no radio personality really knows who they are on the air unless they've done it for five years full-time with proper coaching and feedback.  (For more, check out this video from talent coach Valerie Geller.  I've known her for years and if you're in radio, LISTEN TO WHAT SHE SAYS.)
I love radio so much that I've stuck with it for nearly 30 years.  I'd hate to see it self-destruct this way.