Update on the Ontario Independent Music Archive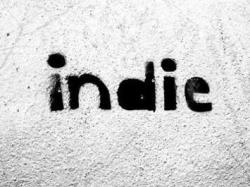 If you've been following the writings on this site for a while, you might remember a post or two about the proposed Ontario Independent Music Archive. This is a massive project to create a repository of all indie music being produced (and ever produced) in the province of Ontario.
It's almost done. Here's the press release:
[T]o help celebrate this new online home for the Ontario Independent Music Archive (OIMA) the National Campus and Community Radio Association (NCRA) and the Music Association of Canada (MAC) are throwing a party. Four bands, one venue and TWO goals – preserve music made by Ontarians and encourage musicians to make more.
Saturday January 26th at Call the Office – TreeTop feat. Casper, Olenka and the Autumn Lovers, NFG and Windsor band Learning, The Band are helping us unleash the new OIMA website. "The Call the Office show really demonstrates the strength and diversity of Ontario music. We're presenting four bands featuring four genres at one of Southwestern Ontario's most iconic live music venues" says Mario Circelli, Vice-President Music Association of Canada.
The Ontario Independent Music Archive (OIMA) is where musicians can post and share their work with the public and where fans can discover and dust off independent music.
The project is funded by a two-year, $224,500 grant from the Ontario Trillium Foundation a leading grant-maker in Canada. The Foundation strengthens the capacity of the voluntary sector through investments in community-based initiatives. An agency of the Government of Ontario, it builds healthy and vibrant communities.
Doors open at 9p and cover is $5, or any donation you can afford.