Updated Warning Labels for Today's Music
Remember seeing that label on albums back in the day?  It made a great t-shirt, too.  But a warning label like that seems…inadequate today.  Perhaps we need update things a little.  For example: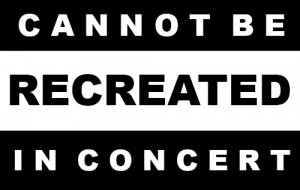 Cracked.com has more suggestions.
I'd like to see more of these, too.  I'm thinking along the lines of:
Warning:  Use of Auto Tune Ahead
Cash-Grab Reissue Featuring Bonus Tracks No One Wants
There is Exactly One Single-Worth Song on This Entire Record
Future One-Hit Wonder Trivia Question
Anything else?