Once Upon a Time, Computers and the Internet Were Like This
A while back, I wrote a story on how much technology has changed the radio industry. Here's another nostalgia trip, this time into the ancient history of computers and the Internet.
This commercial for the 50 lb IBM 5100, which could be ordered with a whopping 64K of RAM. Only $20,000, to00.
This map from 1973 shows the entire Internet as it existed: 42 computers connected to 36 nodes. That was it.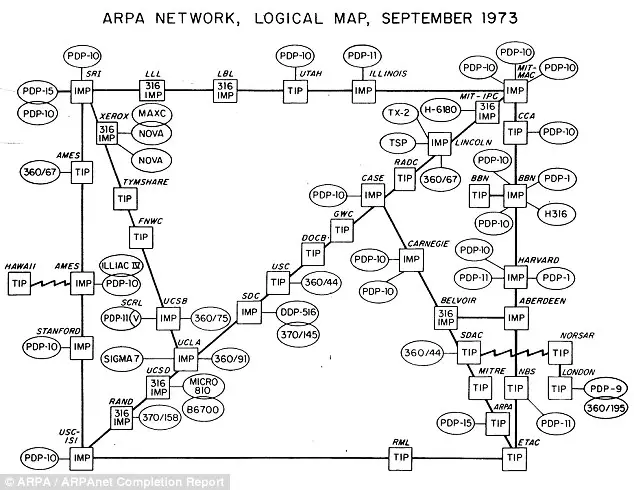 Fast-forward to today. This is a list of the countries with the fastest Internet speeds.

You will find more statistics at Statista