Why US Patent 9,380,225 Might Affect Your iPhone at Concerts
A bunch of us went to see the Peter Gabriel/Sting Rock Paper Scissors tour last night and, as usual, people had their cell phones out, recording the show when they should have been living in the moment and the glory of the performances. Looking out over a sea of camera phones makes a lot of performers nuts–and I totally understand why.
This brings me to US patent 9,380,225, which was granted to Apple. It describes "[infrared] transmitter[s] can [that] be located in areas where capturing pictures and videos is prohibited (eg a concert or a classified facility) and the transmitters can generate infrared signals with encoded data that includes commands temporarily disabling recording functions."
In other words, these signals jam iPhone cameras. Here are some diagrams included with the patent.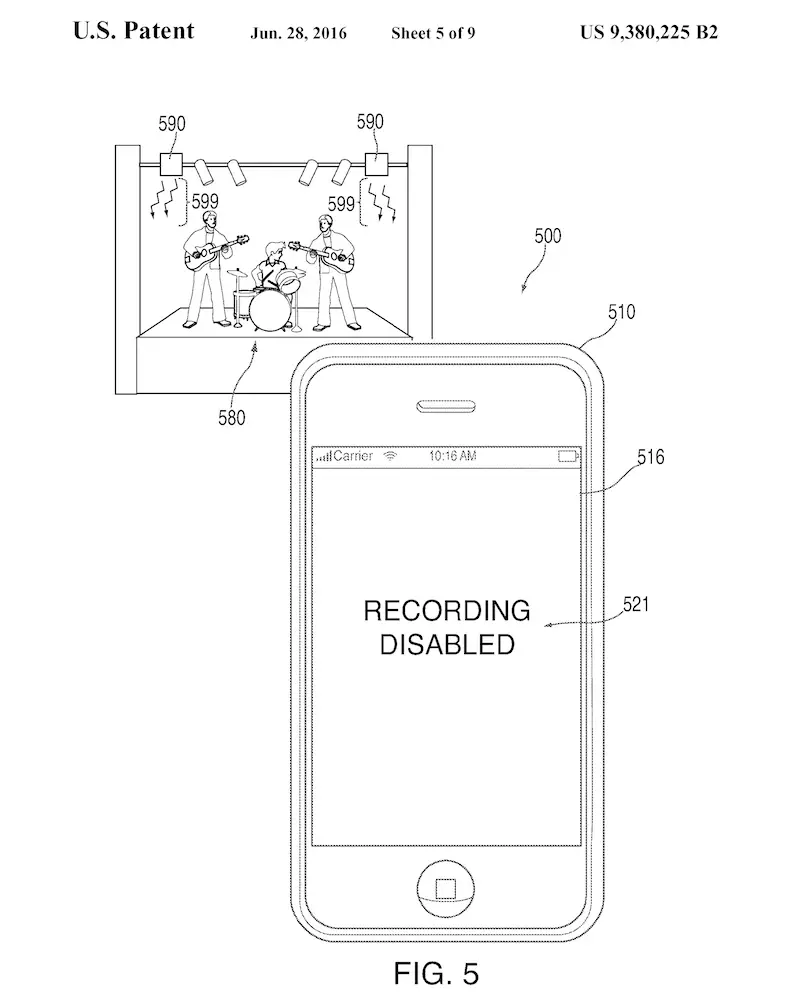 Good idea/bad idea? Read more at IQ Mag.