USA Today Writes About Rush in the Rock and Roll Hall of Fame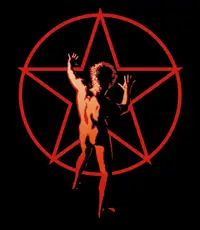 They also look at some of the more notable snubs that still exist.
When word came last December that Canadian progressive-rock titans Rush were among the 2013 inductees into the Rock and Roll Hall of Fame, Meredith Rutledge-Borger was in for a shock.
"The normal barrage of e-mails and calls from Rush fans complaining that the band was overlooked was gone," says Rutledge-Borger, an assistant curator at the Cleveland-based rock shrine's museum. "I don't know what I'll do now with all my spare time."
The new crop of inductees — who will be feted at a ceremony Thursday night at Los Angeles' Nokia Theatre — reflects an especially wide range of music: acerbic pop (Randy Newman), disco (the late Donna Summer), blues (the late Albert King), rap (Public Enemy) and a true hair band (Heart).
But Rush's inclusion is particularly poignant in that it represents not just a moment of vindication for its fans but also a chink in the Hall of Fame armor that has so far held back a small army of seminal prog rockers.