Use Interac? There's a new feature called The Sound of Spending
Because of the pandemic, I've had the same twenty-dollar in my bill for over a year now and there's a pile of change on the dresser that is just sitting there getting dusty. Who uses cash anymore? It's all about the debit card, even for the smallest purchases.
Interac, the Canadian debit card system, took a look at pandemic spending and decided to report things using music. Called The Sound of Spending, it represents our spending through music using data collected from the past year or so. And Canadian spending sounds like this.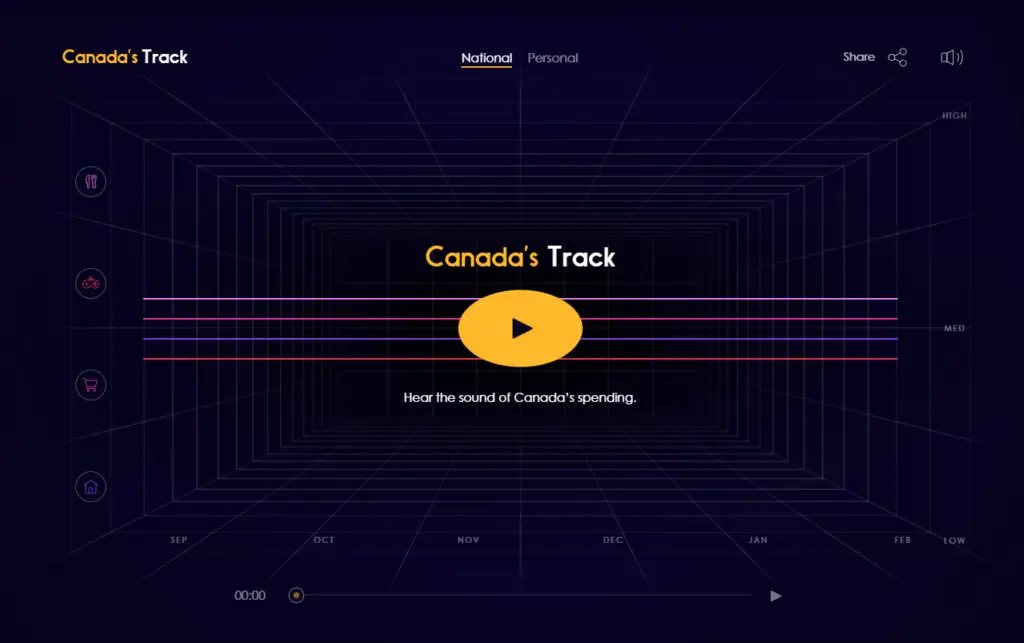 That's everyone. If you want to construct a tune using your personal spending during the pandemic, go here.
(Via ITWorldCanada)