Using Social Media to Predict the Next Big Hit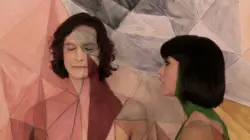 Where's the next "Gangnam Style" or "Somebody That I Used to Know" going to come from. Great question. Let's turn it over to Forbes and this contemplation on using Big Data.
[H]ow can we use social media data to determine whether someone is actually going to be a success? The momentum an act sees during the early stages of their career can serve as a powerful indicator of exactly this.
The amount of time it takes for the average artist to go from 20,000 to 50,000 Facebookpage likes is 257 days, but for those who later reach one million, joining the likes of Faith No More, Colbie Callait and James Morrison, the average is less than half that, at only 117 days.
What is more, the typical artist has less than a five percent chance of reaching this benchmark, but those who speed through this early stage in 60 days or less, see that percentage chance increase near five-fold.
While there may never be a true substitute for the human aspect and art of A&R, these findings demonstrate the value of applying social media data to the process of uncovering new talent.