Using Street Musicians to Predict the Economy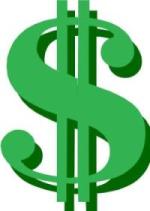 They don't call economics the "dismal science" for nothing.
For the last couple of weeks, I've been glued to CNBC, watching economists, traders and other financial wonks try to explain exactly with the f*ck is going on with my retirement money and pension plan.
This is a stupid activity. I'm looking for guidance and advice from the same people who f*cked up the global economy with their subprime mortgages and collatoralized debt obligations three years ago. And has a single one of these f*ckers gone to jail for their crimes of ruining so many lives? No.
That's why I've been seeking out other economic indicators. For example, this article in The Millionaire's Corner points to the "Hot Waitress Index." It posits that the tougher the economy, good-looking people–those who apparently get high-paying gigs in good times–turn to waiting tables. In other words, the hotter your waitress, the more dire the economy.
They list a bunch of other indicators, but the one I like the most is the "Quality of Street Musicians Index." By observing the quality of buskers on street corners and subways, you should be able to tell something about the economy. The better the musician begging for money, the tougher the times.
Anyone wanna try and write a paper on that one?