Velvet Underground Banana Lawsuit Is Finally Over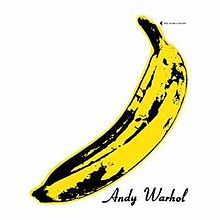 We all recognize this album. But who owns the rights to that image?
You'd expect that the band would, given that it's the cover of their debut record. But hang on. That cover was designed by Andy Warhol, one of the most famous of all contemporary artists of the past 100 years. His estate claimed that since it was his creation (and because his signature adores the work), they have legal right to the image.
This court case has been going for more than a year now, but there's been a settlement. Read all about it at the Hollywood Reporter.