Very Cool New Songwriting Collaboration App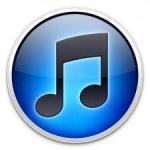 It's called WholeWorldBand and the hope is it will revolutionize the way musicians collaborate on songs and other projects.
Built as an interactive tool for the iPhone 4/4S and iPad 2, it was co-developed by Kevin Godley (ex-10cc, a member of Godley and Creme and an acclaimed video director). U2's the Edge and Ronnie Wood from the Rolling Stones are involved in the launch.
Godley: "WholeWorldBand is a revolutionary new online music tool that provides a new platform for distribution while offering the opportunity of new revenue streams for up and coming and established musicians, bands and, in fact, anyone."
Don't go looking for the app yet. We won't see it in the iTunes store until after it makes its formal debut at The Music Show in Dublin later this month. It should be on sale around the world once March rolls around.