This Vibrator That Can Be Set to "Classical," "Reggae," "Rumba" and "Techno"
The things I get in my inbox…
LELO, the world's leading luxury sex toy brand, has just released a sound responsive sex toy that vibrates in time to music, but can also be used to stimulate vocal chords, as demonstrated with this study on the original SIRI massager.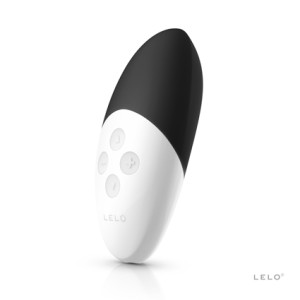 The new enhanced SIRI™ 2 incorporates a sound-response mode and comes with 8 additional vibration patterns inspired by musical genres such as classical, reggae, rumba and techno.
Singers' vocal chords vibrate as they sing and the new Siri™ 2 helps singers explore the range of these vibrations. It allows them to deal with vibration; the muscle will either tone up, or engage, to deal with the vibration, or it will release.  And the result is a clearer resonance in the voice.
SIRI™ 2 also comes with a 'sound-activated' setting that pulses in rhythm with any sound, whether it's your favorite playtime-list or your lover's voice.
Plus it's waterproof, so ideal for all those who love to sing in the shower, while a travel-lock ensures you can take it on tour without it activating in your luggage.
Plus it also comes in purple and cerise. Hey, whatever floats your boat, right? Giggidy.