A View from High Above Last Night's Tragically Hip Show in Toronto
The first of three shows on the Man Machine Poem tour at the Air Canada Centre took place last night. Anthon was there, sending along these pictures.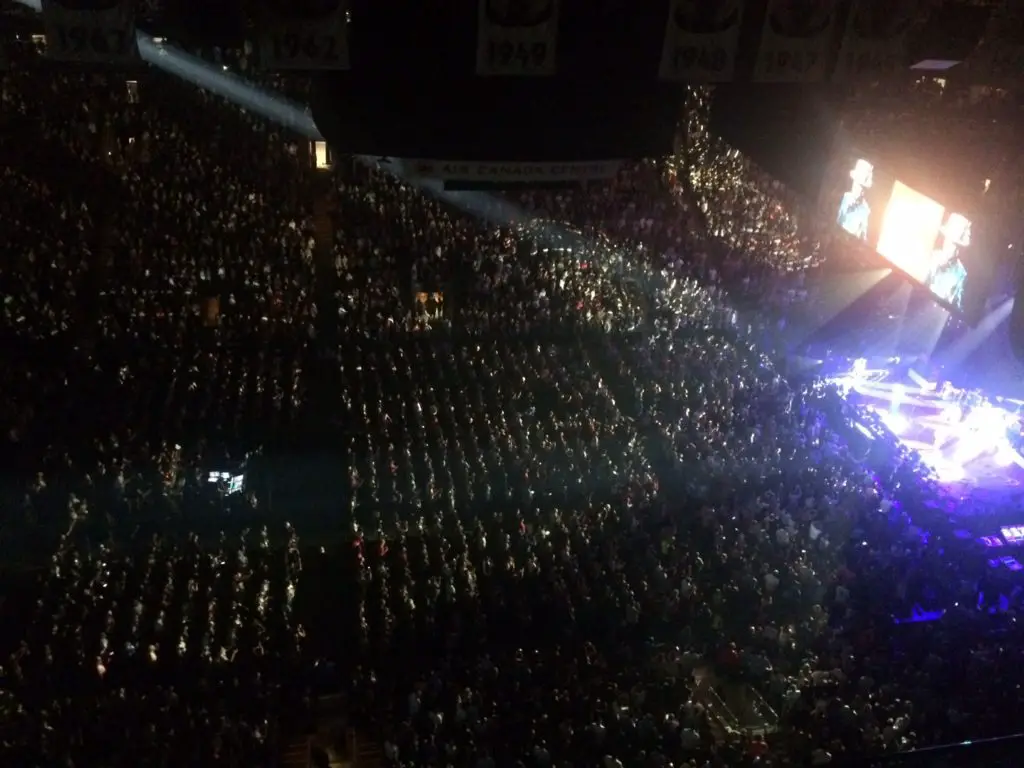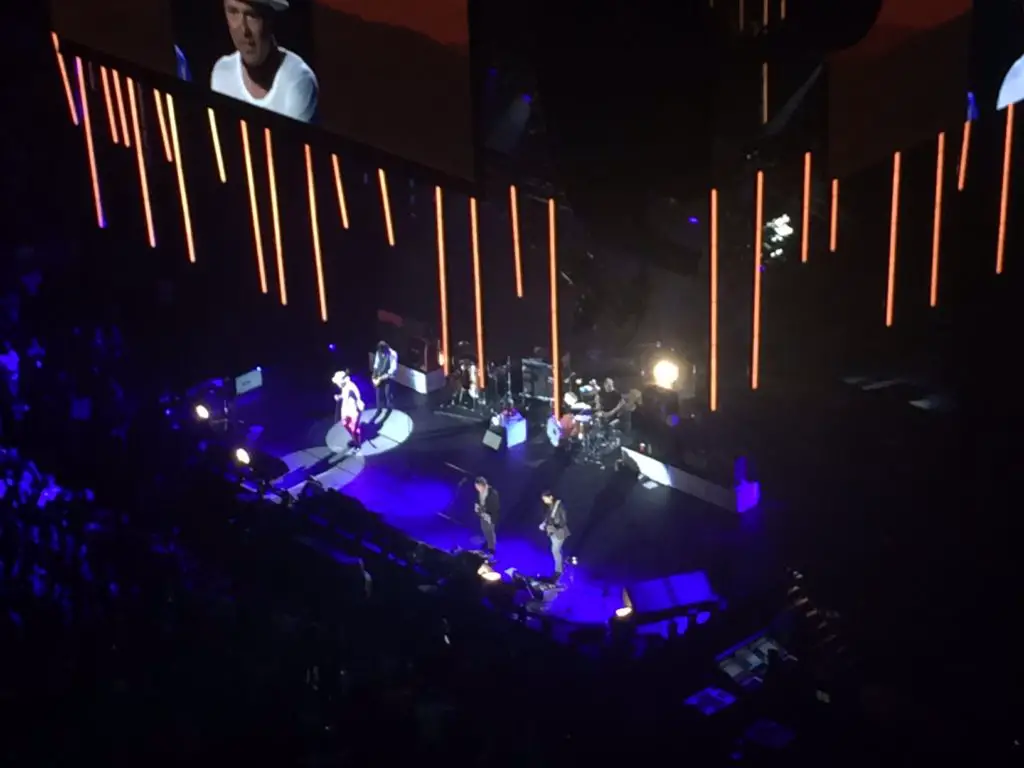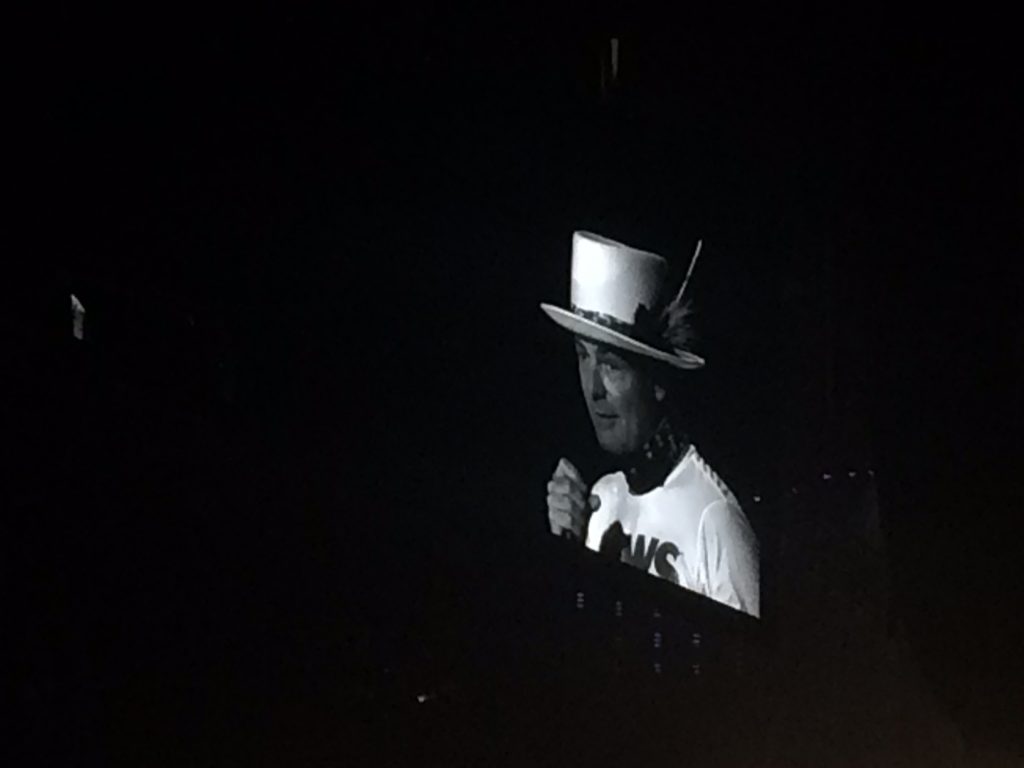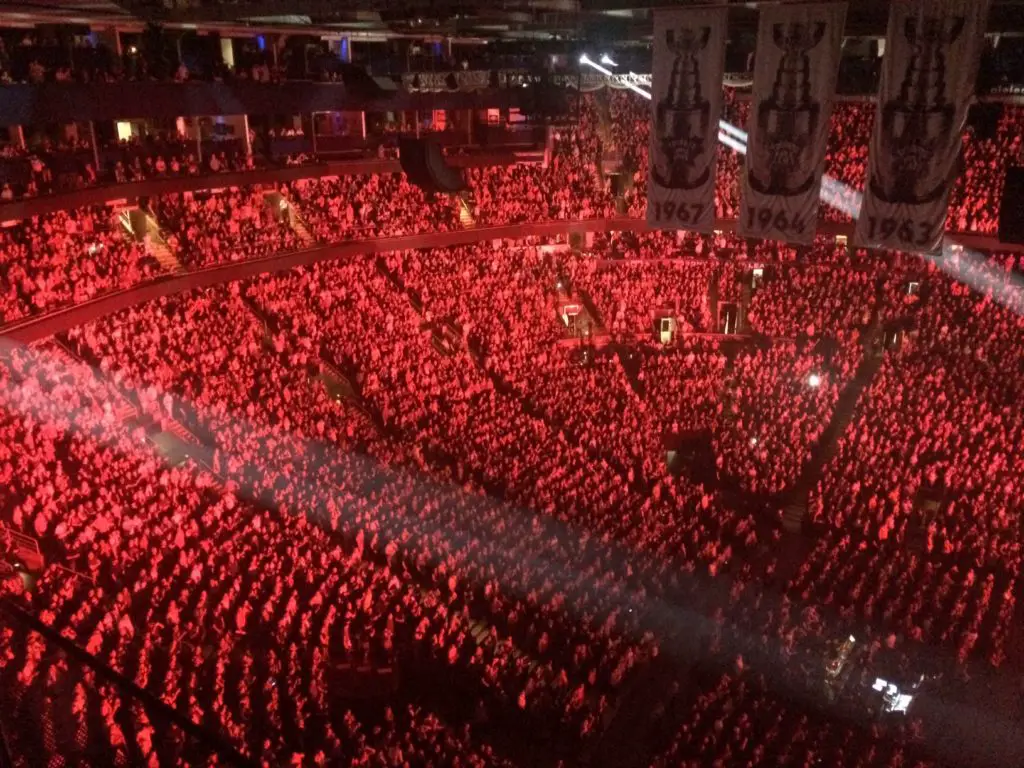 The 25-song, two-intermission, two-encore set featured "Fifty Mission Cap" (it had to!), "At the Hundredth Meridian" and the first appearance of "Nautical Disaster" on this tour. The show ended with renditions of "Bobcaygeon" and "Poets." The second part of the Toronto stand happens Friday night.
Track what the band has played on this tour at Setlist.fm.