Vintage 1955 Film Introducing the First In-Dash Transistor Radio
The history of the car radio goes back to the 1920s and endured a pretty bumpy existence for about thirty years. Because they used old vacuum tube technology, car radios were fragile, susceptible to temperature changes and gave off an awful amount of heat, something that was rather unwelcome during hot summer days. But in 1955, there was a breakthrough that changed listening to music in the car forever.
The vacuum tube's successor, the transistor, had been first developed in 1947 and was slowly making its way into consumer products. The first device to include transistors in its circuitry was the 1952 Sonotone 1010 hearing aid which used one transistor and two tiny vacuum tubes.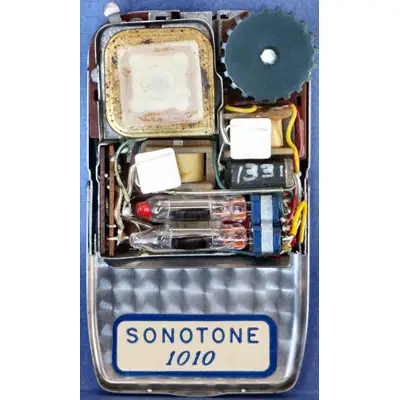 Source: Bob McGarrah
The second consumer product was a transistor radio: the Regency TR-1 in 1954.
Once the Regency was out, it was only a matter of time before someone manufactured a fully-transistorized radio for the car. That company was Chrysler.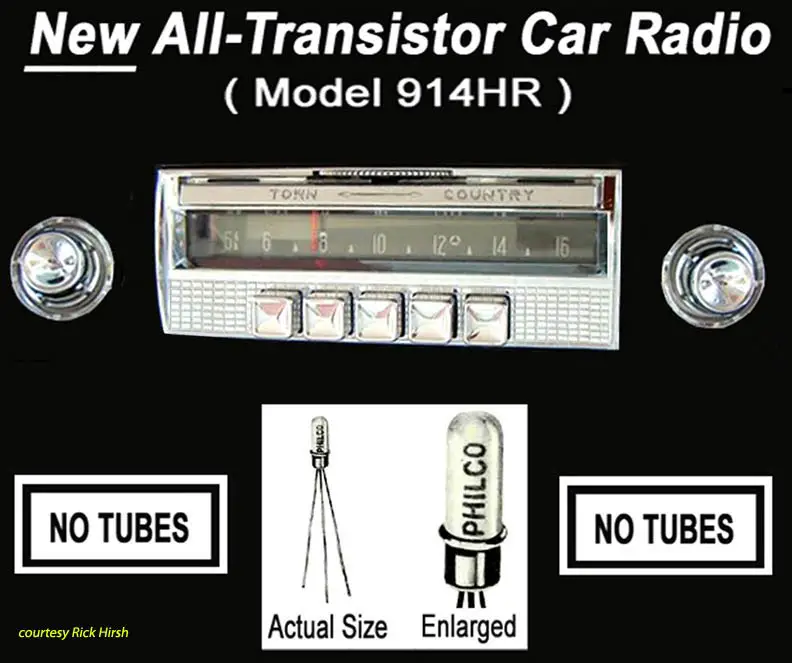 Watch a video on its introduction here.