Vinyl Auctions: The most-expensive records every sold
Every record collector has a wishlist of unattainable releases. At the top of my list is this one: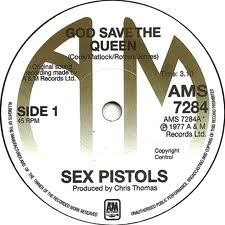 All copies of the A&M version of "God Save the Queen" were ordered destroyed after the Pistols' deal with the label collapsed after five days. A few copies–no one really knows how many–were spirited away by wise insiders. Copies routinely come up for sale around the $25K mark.
I'd love a copy, but my wife would kill me.
Still, could be worse. I could be looking for these records which have been auctioned off for exponentially higher prices. This is from Statista.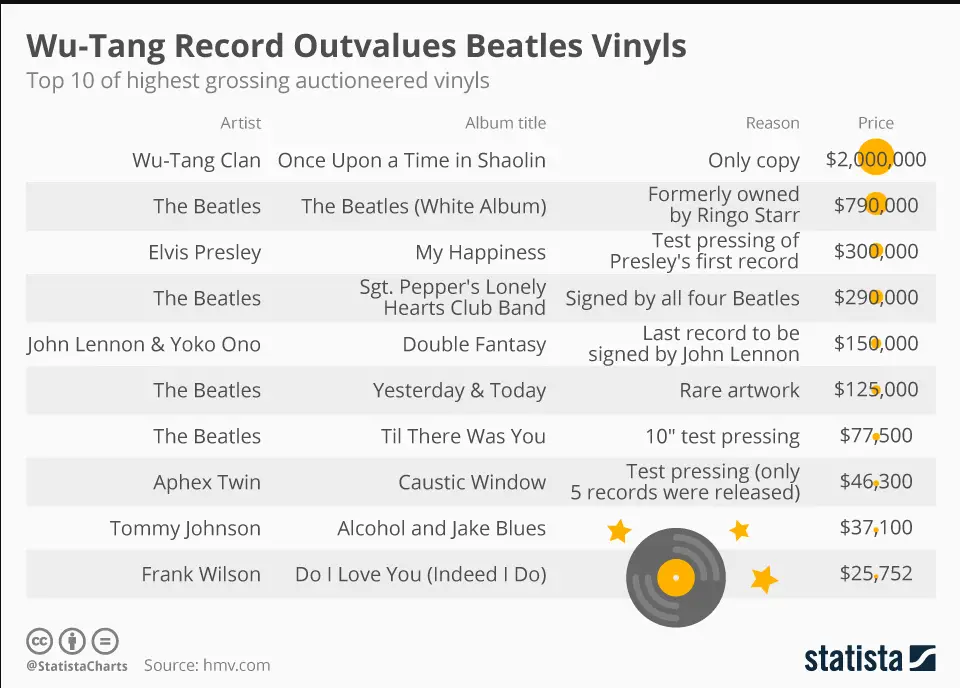 So who owns these records?
Wu-Tang, Once Upon a Time in Shaolin: Formerly the property of now-convicted pharmabro douchebag Martin Shkrelli, it was seized by the US Government. No one is sure what its fate will be.
Elvis Presley, "My Happiness": This was Elvis' first-ever record, the one he recorded for his mom's birthday. Jack White now owns the Ur-record of all rock'n'roll.
The Beatles, The Beatles: Ringo owned the copy of the white album featuring the serial number 0000000001. He sold to an undisclosed buyer in a charity auction.
John and Yoko, Double Fantasy: John signed this record moments before he was shot by Mark David Chapman on December 8, 1980. It's changed hands several times since then. The current owner has never been disclosed.
The Beatles, Yesterday & Today: Specifically, the infamous "butcher cover." I have a badly damaged copy, so I can only guess that this version is in pristine condition.
The Beatles, "Til There Was You":  The only Broadway tune that they ever recorded. While the song made it onto the With the Beatles and Meet the Beatles albums, this test pressing (also featuring "Hello Little Girl") is a one-of-a-kind thing. The owner is anonymous.
Aphex Twin, Caustic Window: Sold on eBay to an anonymous buyer.
Tommy Johnson, "Alcohol and Jake Blues": An exceedingly rare 10-inch 78 RPM release from 1930 recorded on the legendary (and very collectible) Paramount label. The owner is an anonymous hardcore collector of 78s. Obviously.
Frank Wilson, "Do I Love You (Indeed I Do)": A single on the label Soul, which was a subsidiary of Motown. Because it's Wilson's only Motown-related released, it's highly prized. No idea who the owner is.