Vinyl Sales Are the Best They've Been Since 1988. Sales of Everything Else Sucks.
Looking at this week's sales stats from Canada, vinyl sales are up more than 26% than at this point last year. The format that was considered dead, buried and rotted beyond even zombie quality has turned with a vengeance. If this is a fad, it's a strong one–and it's lasting a lot longer than the naysayers said it would. I quote from the money section of AOL:
Musicians are making more from vinyl sales than at any time since 1988, with 17 million records sold last year in the US alone.
With sales up 28% on 2014, they accounted for 6% of the overall retail music market, and one in five of all 'physical' sales.
The top selling record was Adele's '25', which sold 116,000 copies, followed by Taylor Swift's '1989', with 74,000.
"Many people ask us why vinyl is having such a resurgence. It's tough to pinpoint just one reason," say Josh Friedlander and Cara Duckworth Weiblinger of the Recording Industry Association of America (RIAA).
Good thing, too, because streaming is eating into sales of CDs and digital files. Statista illustrates things thusly:

You will find more statistics at Statista
Will we one day see a return to vinyl listening booths like we saw in the 1950s and early 60s? (See Mashable for more.)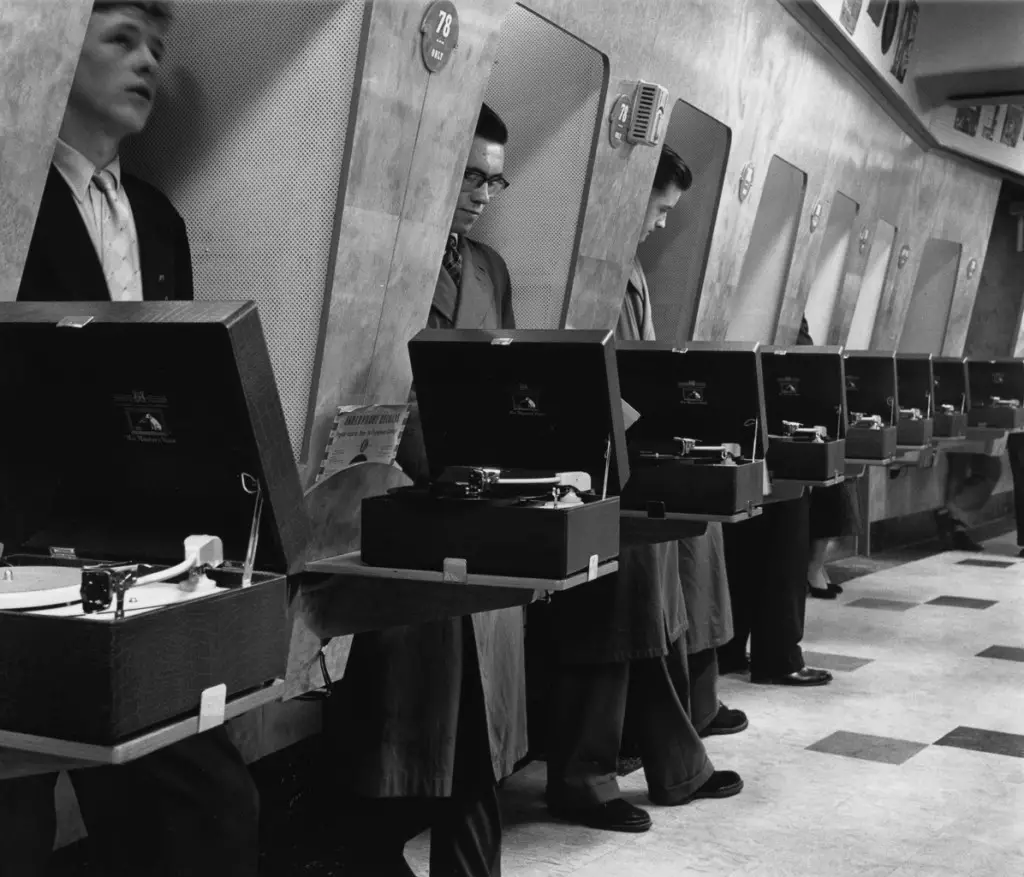 Thanks to Tom and Andrew for the links.