Wait. Is Blockbuster Video coming back?
One of the great extinctions caused by the internet was the once-ubiquitous Blockbuster Video. At its peak, there were 9,094 stores and 84,300 employees. Now there's just one single store remaining in Bend, Oregon. When Netflix and all the other streaming video services came online, people lost their zest for leaving the house to rent a movie (and prepared to be disappointed with any movies they wanted were already checked out).
Blockbuster's current owners are Dish Network, the satellite TV provider. They seem to have something in mind for the brand.
If you go to Blockbuster.com, you get this: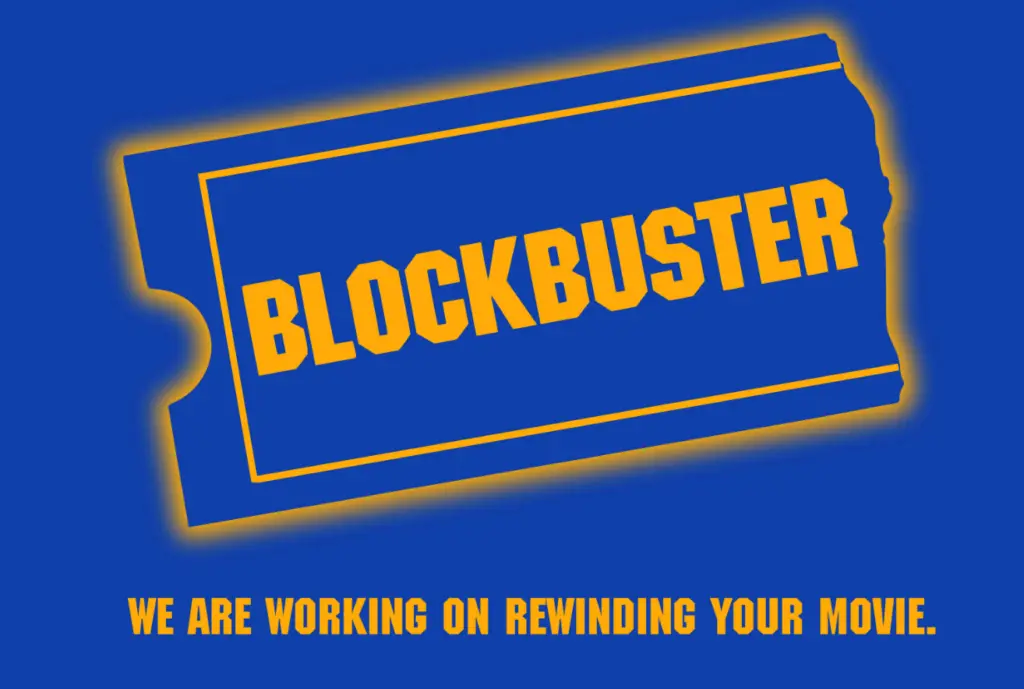 Not only that, but there's a new Blockbuster Twitter account.
Interesting. Are we headed back to the 90s?