Wait: Someone's Written a TEXTBOOK on Kanye?
Yep.  And here it is.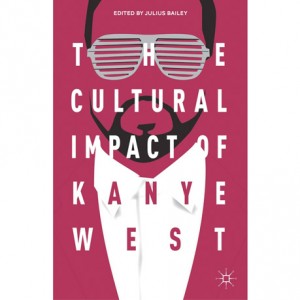 Although it won't be out until March 6, the book can be pre-ordered from Amazon.  The synopsis goes like this (via Exclaim!):
The ability of popular art to offer societal critiques and challenge received ideas has been recognized throughout history. Through rap and hip hop, composers, singers, and entertainers have recently provided a voice questioning and challenging the sanctioned view of the times. This book offers an in-depth reading of the works and cultural impact of Kanye West. Looking at the moral and social implications of West's words, images, and music in the broader context of Western civilization's preconceived ideas, the contributors consider how West both challenges religious and moral norms and propagates them.
Sounds like a helluva beach read, don't it?  And did you notice the muthaf**kin' price of this things?  Jeezus.