Waiting for Apple's Streaming Music Service? Keep Waiting.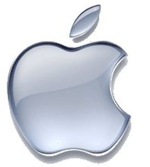 As someone who has been involved in negotiating some of the rates demanded by rightsholders in order to stream music, I can attest that it is a difficult and often frustrating process. And I can also tell you that the toughest negotiations are wtih Sony/ATV, the world's largest music publisher.
Even Apple can't seem to crack this nut. According to the New York Post, Apple was all ready to introduce some kind of streaming music service with the iPhone 5 but ran into the Sony/ATV brick wall.
Each song usually costs the stream tenths of a penny per song but Sony/ATV wants more.
And it's going to get more difficult for everyone. Sony/ATV is planning to quit two big copyright organizations, ASCAP and BMI, in January. This means it'll be extra hard for streamers to rights in the future. Everyone will have to deal with Sony/ATV separately, a prospect that doesn't excite anyone.
Well, so what? How does this affect the music consumer?
With physical music sales in freefall, streaming music–access over possession of the tunes you want–is the future. High streaming fees are already making innovation in this space very difficult. Because of the way things are structured, it's impossible for a streamer to increase its profit margin. Nothing scales.
At the same time, though, publishers want a rate that they believe is fair to them. Artists and songwriters want to be adequately compensated. And critics of streaming say that the whole enterprise is still unproven. Why should they sacrifice their profits on something that may not end up working?
It's weird and ugly stuff. Why do I think that governments are going to have to step in?