Want to Buy Dr. Dre's House?
Well, that didn't take long.  A week or so after Apple closed the deal to buy Beats for $3 billion, Dr. Dre has decided that he needs a bigger house.
First, he spent $40 million last week to buy the home owned by Patriots' quarterback Tom Brady.  Now he has to get rid of his old pile at 9161 Oriole Way.
If you're interested, it's a 9,696 square-foot six-bedroom, nine-bathroom mansion in the Hollywood Hills with a 300-degree view of the ocean and an infinity pool.  The lot is over 32,000 square feet, so you won't be too close to your neighbours.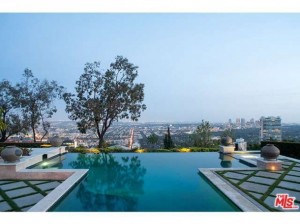 He bought the place for $15.4 million back in December 2011, so if he gets his asking price–$35 million–he'll have done all right.