All You Want For Christmas Is…Boxed Sets!
I love them. You love them. Who wouldn't want one? Anyone who loves music in any way can get excited unwrapping a boxed set from their favourite artist on a Christmas morn'!
Even in this age of streaming and dead-to-dying brick-and-mortar stores, the most obsessive music and pop culture fans are determined to stay at least a little bit analog. The best time to indulge that collectors' urge, of course, is over the holidays – with lush, extras-packed box sets that zoom in on a specific, magical moment in an artist's career, or encapsulate an entire oeuvre. Whether the intended recipient just can't get enough of David Bowie, Elton John, the Smiths, Weird Al or razor-fingered Freddy Krueger (yes, really), we've found a box set just for them.
Here's a few examples: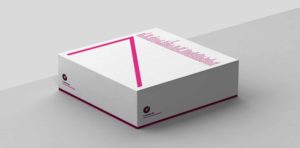 Various Artists, '7-inches for Planned Parenthood'
Available both as a digital download and a box of curated 7-inch singles, this collects songs by artists such as Mitski, Feist, Bon Iver and Sharon Van Etten, as well as comedy and readings from the likes of Margaret Atwood and Tig Notaro. All proceeds go to Planned Parenthood​, and it's full of great moments, like Sarah Silverman hilariously describing a ​lunch with Kanye West, St. Vincent and John Legend dueting on the Minnie Ripperton ballad "Loving You" and Sleater-Kinney blasting through the anthemic tempest "Here We Come".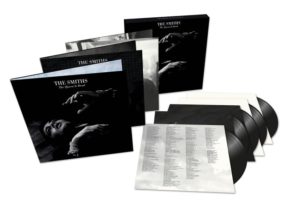 The Smiths, 'The Queen is Dead'
The U.K. alt-rock heroes were at a peak on this 1986 LP, which contained such classics as "Big Mouth Strikes Again" and "There Is a Light That Never Goes Out." This 3 CD/1 DVD or 5-LP box contains a remastered version of the original LP, demos and B-sides a stellar '86 concert from the U.S, tour to support the album. The DVD features the 2017 master of the album in 96kHz / 24-bit PCM stereo and The Queen Is Dead – A Film By Derek Jarman.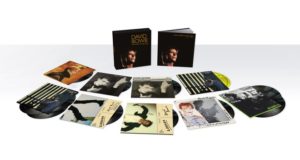 David Bowie, 'New Career In A New Town'
Bowie made some of his most visionary and influential music from 1977 to 1982, the period chronicled in the latest installment in Rhino's career-spanning archival series. This eleven-CD box, thirteen-piece vinyl doorstop features the landmark "Berlin trilogy" of Low, Heroes and Lodger, as well as 1982's Scary Monsters. The collection also has a "Heroes" EP (containing German and French versions of the hit), an expanded version of the live album Stage, a new remix of Lodger by co-producer Tony Visconti and Re:Call 3, a compilation of single versions, non-album tracks and B sides. It also includes a hardcover book with insightful, lively liner notes full of behind-the-scenes stories by Visconti, as well as images of handwritten lyrics, alternate album covers and rare and previously unpublished photos galore.
See more options at Rolling Stone.