Want a Glimpse at the Future of Rock and Pop? Look at the Coachella Lineup This Year
When I first saw the poster for the 2017 edition of Coachella with its dozens of artist names, something nagged at me. This year's lineup was…different, but I couldn't quite figure out why.
2017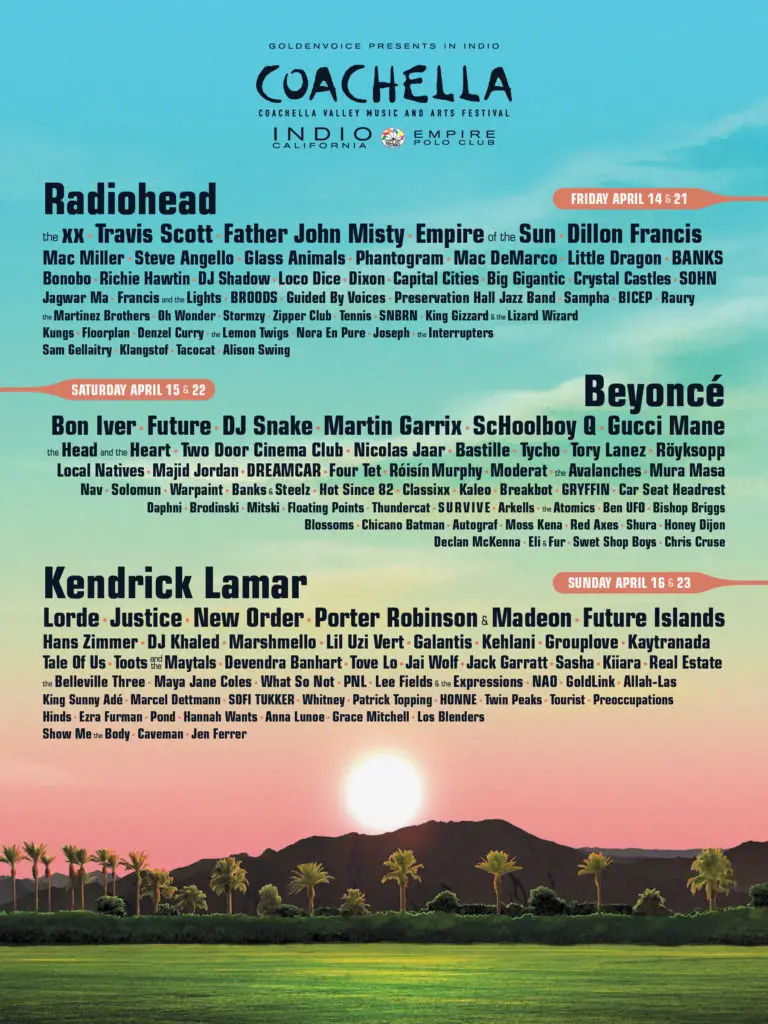 Compare the above to posters from previous years. Study them. Can you see it?
2016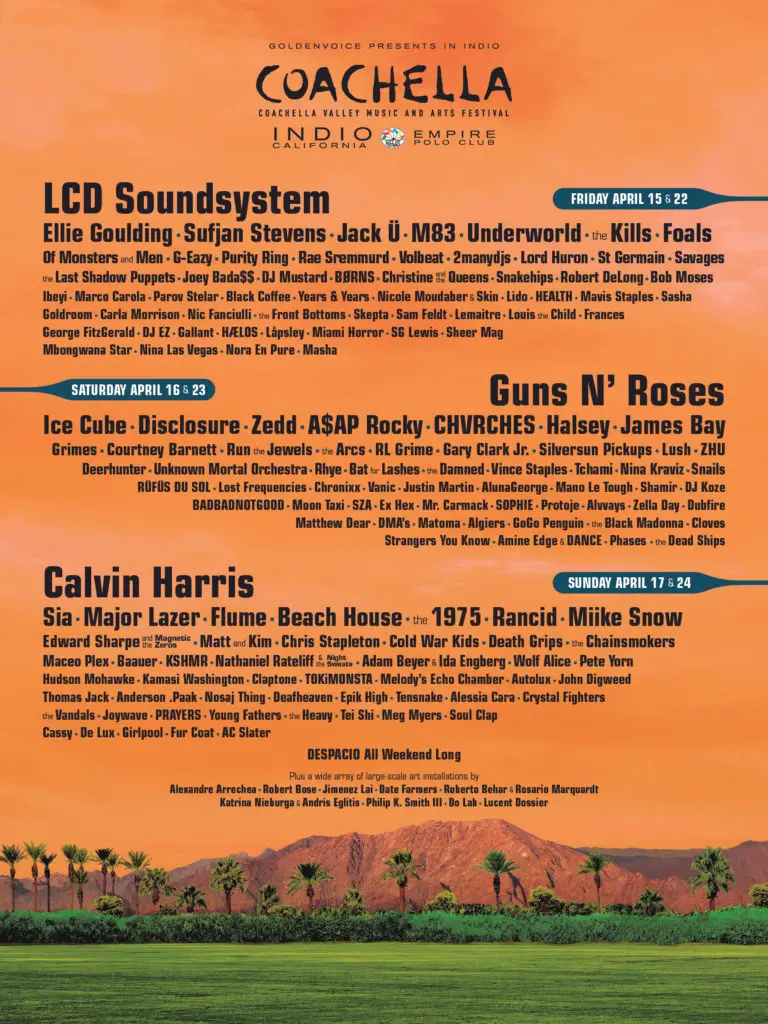 2015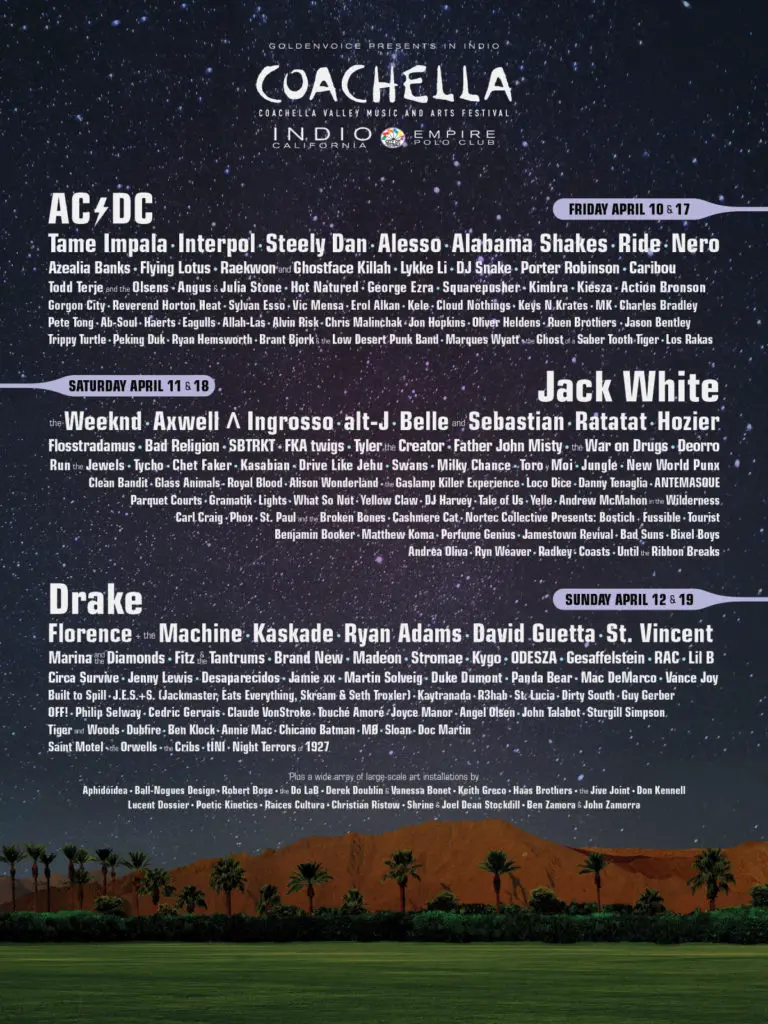 2014
2013
2012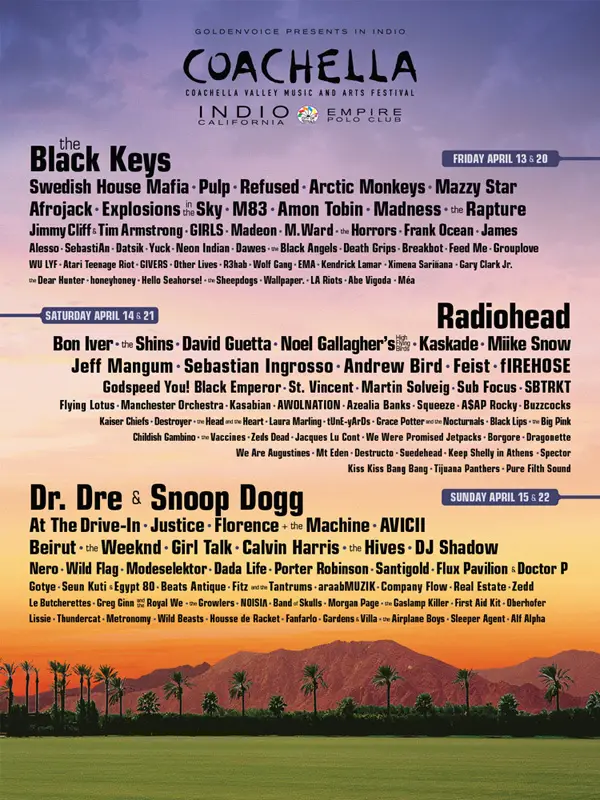 2011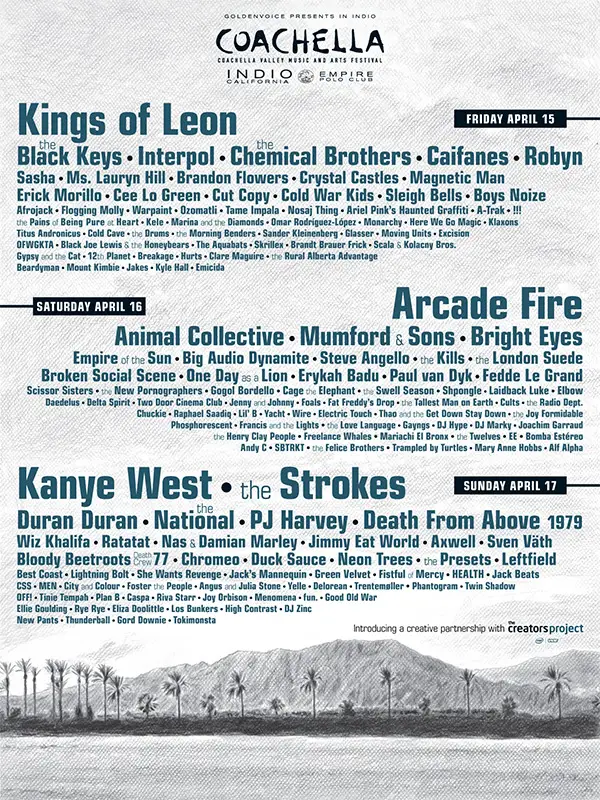 2010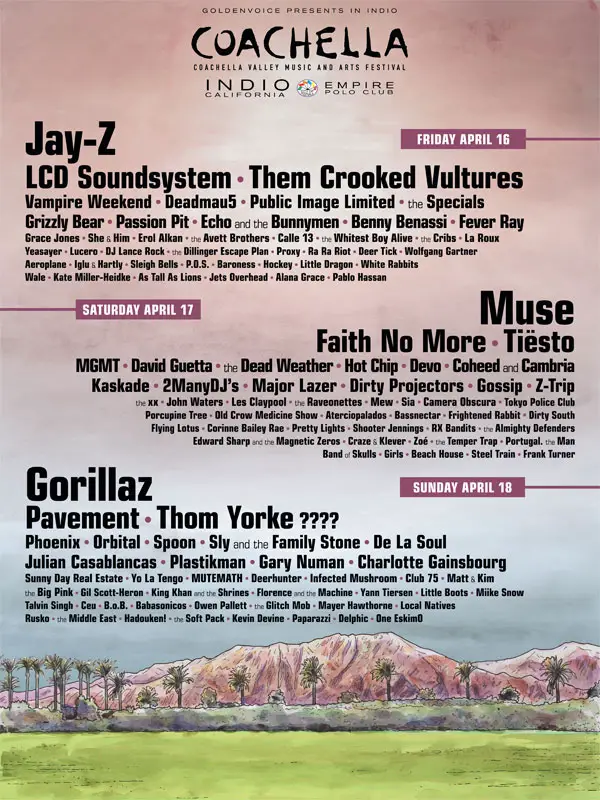 2009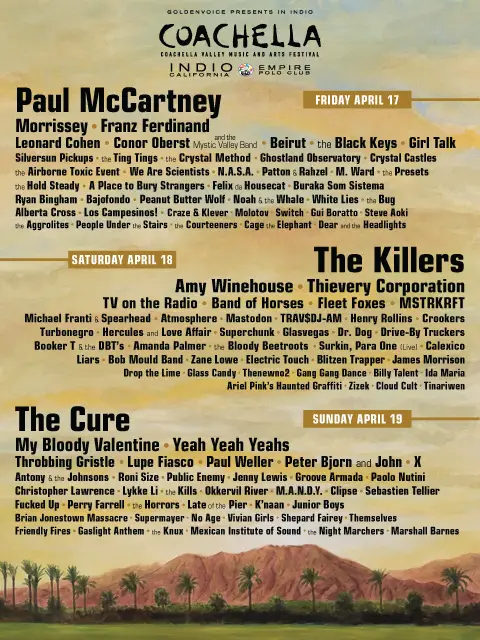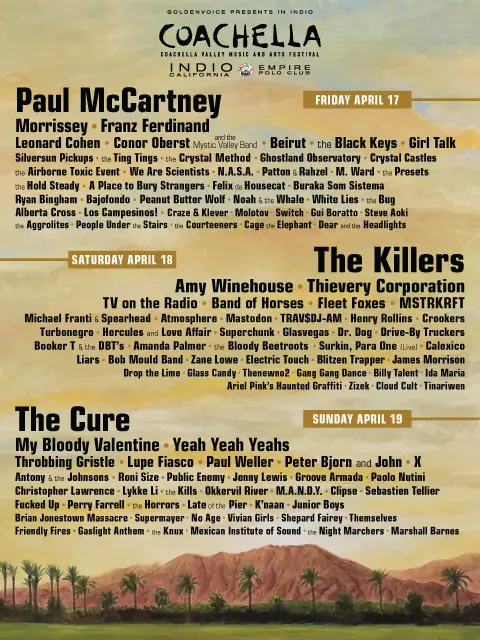 2008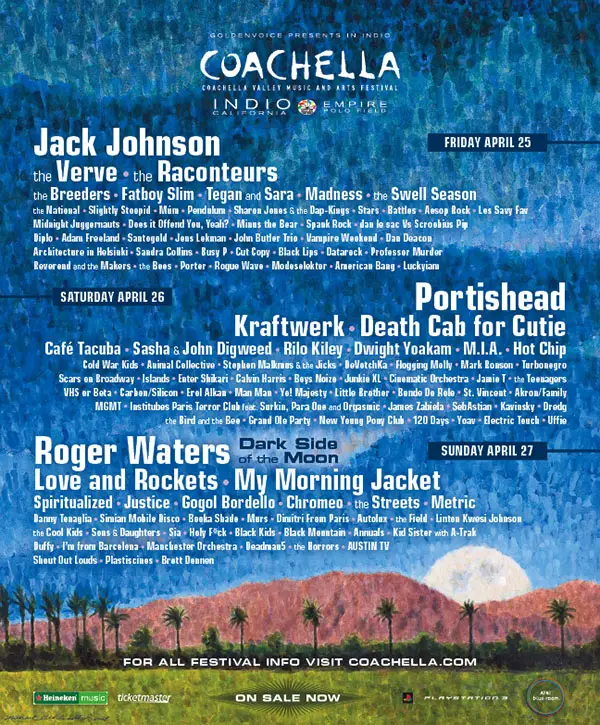 We could go back to the beginning of the festival, but that would just belabor the point. This article in The Guardian will bring things into focus.
Coachella, the spring rite of passage for tens of thousands of California teenagers, kicks off this weekend with the familiar components: a superb desert vista, a funfair, stages for music, tents with DJs, celebrities and fashion.
As a festival it could hardly be described as counter-cultural, yet this year there has been a minor revolution: after years of promoting re-formed oldies acts as headliners, this year's festival boasts a lineup – not withstanding relative oldsters Radiohead – that includes Lady Gaga, and Kendrick Lamar, as well as 150 other bands and DJs. Some of their names are bold-faced – Father John Misty, Lorde, Gucci Mane, Future Islands, D.R.A.M. – but many, although on the up, cannot claim to have arrived, such as Kehlani, Warpaint, Nao and Tacocat.
Strikingly absent are bands that the music industry now calls heritage acts. No AC/DC, no Black Sabbath. No Rolling Stones. No Paul McCartney. With the exception of New Order, no one from the 70s or 80s and hardly anyone from the 90s.
It's a change that defines a generational split many years in the making and breaks the logjam of established performers.
It's worth reading the rest.