Want to Run Your Own Radio Station? Try Stationhead
At last count–and I don't know who does the counting–Spotify is home to two billion playlists. That's great, except that they're just streams of music with labeled with the artist, title of the song, the name of album (if applicable) and perhaps genre or some kind of theme. Unlike when old-fashioned radio is done right, there's no one to provide any kind of context to the music. Who are these musicians? What are these songs? What's special about what I'm hearing?
Music delivered in a non-contextual way often turns the music into an indistinguishable stream of sound. How is anyone supposed to forge a relationship with the music if you have zero information about it?
Stationhead is a new app that thinks they've cracked it. Powered by Spotify and its 35 million song library, it allows users to create radio stations–or rather, playlists over which they can offer their spoken commentary. You can add talk to the music you've selected. For example, punk fans can create a playlist featuring what they believe to be up-and-coming or under-appreciated bands and then hop on the mic to explain why. Your words and music are then accessible to other users through the Stationhead app. Users are also supported through a social network. And because it uses Spotify, artists get paid every time someone chooses a song for their station.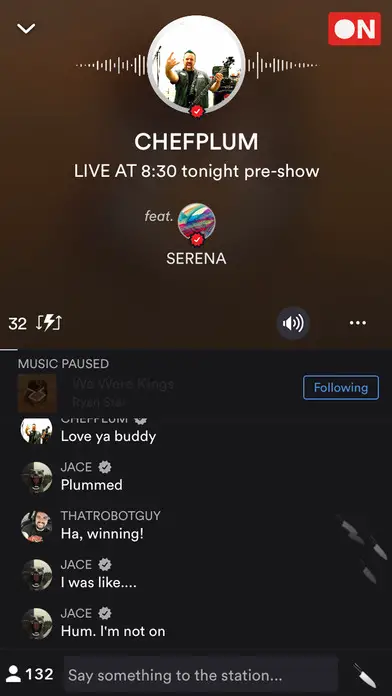 Come to think of it, this is kind of like pirate radio–think Christian Slater in Pump Up the Volume–except that it's totally legal. If I were an instructor at a broadcasting school, I'd encourage my students to experiment and practice with the service.
You can download the app here. You may still need to be invited to join–you can request an invitation–but it shouldn't be long before Stationhead is open to everyone. Read more about the app's launch and capabilities at Music.Ally.