Want to sing on a Coldplay song? Here's your chance.
Say what you will about Coldplay, but they sure know how to engage their superfans. Their latest offering is a chance for people to contribute vocals to a song called "One World" that will appear on their next album, which is apparently called Moon Music.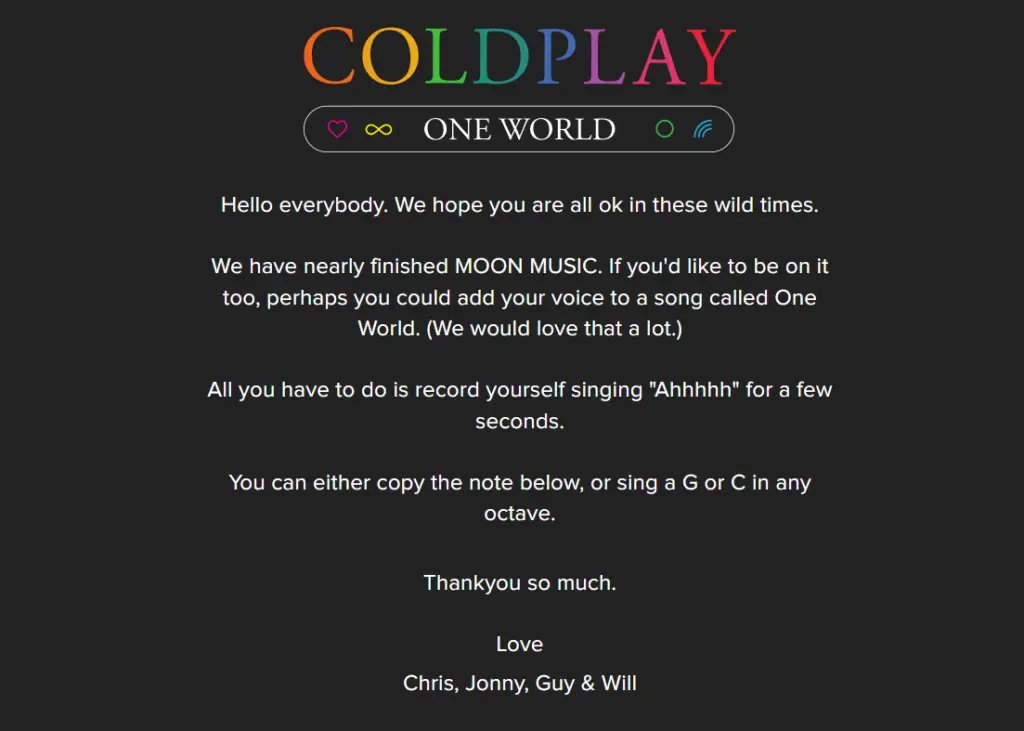 There are rules:
Your "ahhh" has to be recorded on this website.
Just "ahhh." No words or phrases
You can listen back and re-record your "ahhh" until you're happy with it.
Don't forget to tick the box if you want a credit on the track's digital booklet.
You gotta be at least 18.
Best of luck.