Warner Music Unveils Plans for New YouTube Channel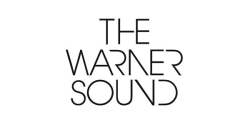 They call it The Warner Sound and they promise it won't be like a normal YouTube channel that shows standard music videos. From the LA Times:
Instead, the New York music company is producing a host of original shows for the online channel, called The Warner Sound. Rather than highly produced cinematic shots of musicians lip-syncing their latest songs, Warner is taking a quirky, more experimental approach to video.
One series, called "Staged," takes lyrics from top Warner songs and presents them verbatim as the scripts for a video drama. Another show, "The Live Room," takes the cinema verite style to recording sessions with Warner artists.
"Finding Cody Simpson" is a variation of "Roger and Me" but with a technology twist — viewers are able to decide where they want to go next in the main character's search for Cody Simpson, an Australian pop singer signed to a Warner label. It uses a "choose-your-adventure" feature offered by YouTube that lets viewers click on several options that would queue up the next video segment of the story. (Simpson, coincidentally, started his career by posting videos of himself singing "Cry Me a River" and other ballads on YouTube, where a record producer "discovered" him.)