Warning: New Rock Hall Nominees List May Make You Feel Old. Rush Snubbed. Again.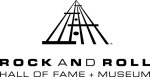 The rules for being considered for induction into the Rock and Roll Hall of Fame say that you must have released your first record twenty-five years ago. Keep that in mind when you look at the fifteen names put forth for the class of 2012.
And WHERE THE F*CK IS RUSH ON THIS LIST?
Beastie Boys (Another try; they didn't make it on a previous nomination.)
The Cure
Donovan (Another try)
Eric B. & Rakim
Guns 'N Roses (Yes, it's been a quarter-century since they started releasing records!)
Heart
Joan Jett and The Blackhearts
Freddie King
Laura Nyro (Another try)
Red Hot Chili Peppers (Another try)
Rufus with Chaka Khan
The Small Faces/The Faces
The Spinners
Donna Summer (Another try)
War (Another try)
I still have mixed feelings about the need for a hall of fame for rock. And I can't really take any of this serious WHEN THEY KEEP FAILING TO NOMINATE RUSH! WHAT THE F*CK IS WRONG WITH YOU PEOPLE?