Was It the Chili Peppers? Or Is It Just How They Do Things in Newark?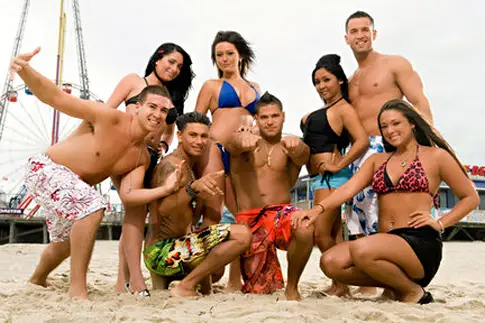 I've only been caught up in violence twice at concerts.  The first time was in the pit at the 1994 Woodstock show in Saugerties, New York.  I was dumb enough to try to get as close to the stage as possible during the Nine Inch Nails set.  
The second was at a Pearl Jam show in Missoula, Montana.  I was standing at midfield in the University of Montana football stadium when the band walked on stage.  Suddenly there was a rush from the far end of the field towards the stage.  A line of idiots started battering their way through the crowd with their elbows raised like evil Gordie Howes.  That didn't go over well with some of the farm boy survivalists who drove the truck in from Idaho.
Violence at rock shows is nothing new (remember Woodstock '99?) but it's still strange to hear about it because the vast majority of concert crowds are well-behaved.  
Then we have this story from a Red Hot Chili Peppers show in Newark, New Jersey, on Saturday night.  As 20,000 people left the arena, a "pack of roving teens" went on a two-minute crime spree.  When it was over, five people were robbed and beaten.
Snooki?  Was that you?
(Via MyFoxNY)