Was Kurt Cobain Recording His Own "White Album" When He Died?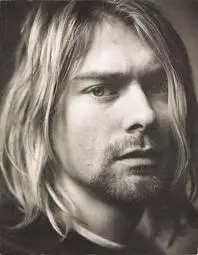 That's the claim of Eric Erlandson, the then-guitarist of Hole. From Fuse-TV:
"[Kurt] was headed in a direction that was really cool. It would have been his White Album," Erlandson says, referring to the Beatles' self-titled magnum opus.
He adds, "That's really what he was going towards, a solo album but working with different people. I was really excited about some of the stuff he was working on. I got to see him play it in front of me. That's why I was really sad [when he died]. I was like, 'Oh man, not only are you cutting off a life, but a message to the world, a musical path is just left with … Bush and all this other stuff [laughs]. He was cut short. Who knows where the music would have gone."
Nirvana fans should really keep reading.