Courtney Love Doesn't Want Anyone to See this Kurt Docu-Drama, Soaked in Bleach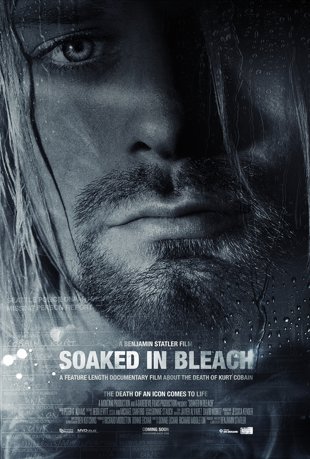 If you saw Montage of Heck, you'll know that the doc covered everything in Kurt's life until just before his suicide. This new film tries to fill in those final months–and it points some fingers at Courtney. Here's a clip that focuses on Courtney's hiring of detective Tom Grant to find her missing husband.
Soaked in Bleach – Trailer from Montani Productions on Vimeo.
The film is playing now on Vimeo. Buy it for $14.99.
Needless to say, Courtney Love is NOT happy. She and her legal team have filed a cease-and-desist order. From The NME:
"We demand that you immediately cease and desist from infringing on Ms Cobain's rights in any manner whatsoever, including but not limited to completely halting the film's planned exhibition and promotion.
"The film falsely presents a widely and repeatedly debunked conspiracy theory that accuses Ms Cobain of orchestrating the death of her husband Kurt Cobain. A false accusation of criminal behavior is defamatory per se under California Civil Code Section 45a, which entitles Ms Cobain to both actual and presumed damages."