Watch and Listen: Iron Maiden's Ed Force One Takes Off from Wales
Iron Maiden (and Captain Bruce Dickinson) has upgraded from the Boeing 757 they flew around the world on the Flight 666 tour. The band thought they needed a 747-400 for the new Book of Souls tour, so Cap'n Bruce went into the simulator and got certified on the bigger jet.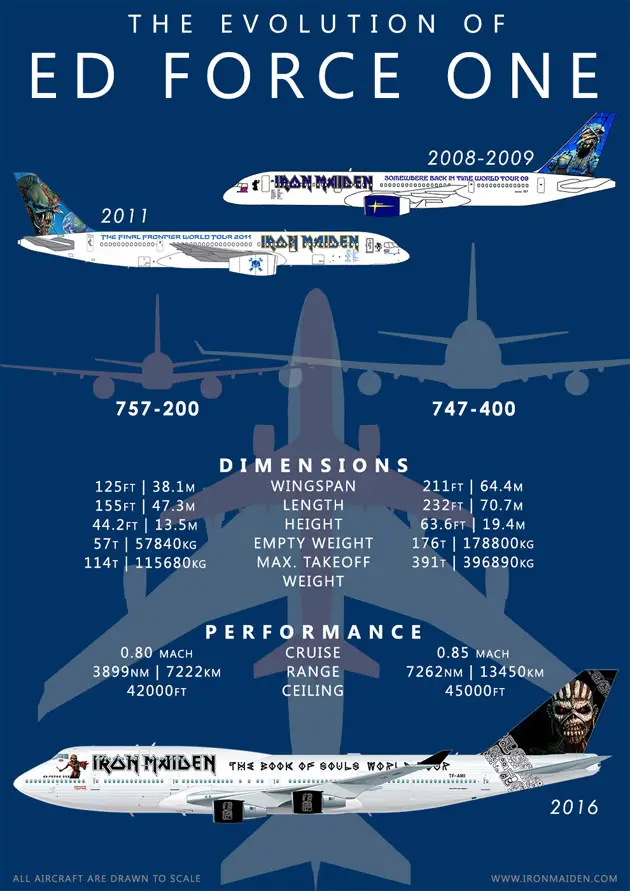 Bruce's first flight in 100% command was from Cardiff, Wales.
#EdForceOne takes off from @Cardiff_Airport on Friday… #avgeek #boeing loudhttps://t.co/9IqFhpMoEY

— Iron Maiden (@IronMaiden) February 20, 2016
And nine hours later, it landed in Ft. Lauderdale, Florida. Read more about the flight here.