Wayne and Garth Would Love This Car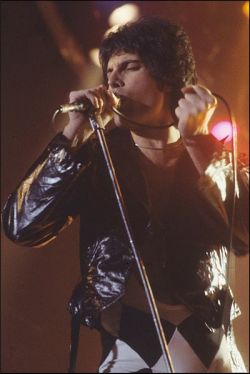 Sure it's tough to beat the Pacer with the bitchin' stereo pumpin' out Queen's "Bohemian Rhapsody," but this is soooooooooo much cooler.
Today–September 5th–would have been Freddy Mercury 65th birthday and many fans have found ways to celebrate (including Google; check out today's doodle).
The good people at Lotus who created one-of-a-kind Freddy Mercury-inspired Evora S. It'll be auctioned off with proceeds going to an AIDS charity.
AutoGuide.com has some pictures of what looks like a sweet, sweet ride.