We finally have the definitive authentic grunge flannel shirt
When grunge broke through in the early 90s, it brought a fashion sense with it: jeans, Docs, and flannel shirts. There was nothing calculated about those shirts, either. It can be very wet and cool in the Pacific Northwest and these shirts were a practical defense against the weather. Everyone wore them, including grunge's biggest stars. It also signaled to the people in the audience that the performers were just like them, regular people who just happened to be on the stage. Call it an anti-rock-star look.
Thirty years later, Sub Pop, one of the leading indie labels of the era, has teamed up with Eddie Bauer (a Seattle company) to create what I guess is the definitive grunge flannel shirt. Geez, what took you so long?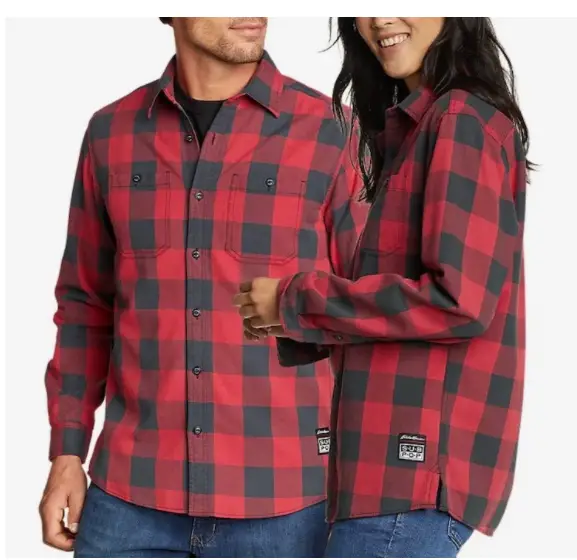 Two Seattle brands—Eddie Bauer and Sub Pop Records. One Seattle icon—the flannel shirt. Limited-edition release with universal appeal. @subpop @TacocaTs @shabazzpalaces

Check it out here: https://t.co/uzjF9NZkXX#LiveYourAdventure pic.twitter.com/vOQDDapPcA

— Eddie Bauer (@eddiebauer) September 15, 2020
The shirts run US$85. Shop here.