We Might Be Closer to the Launch of Apple's iRadio–or Whatever It'll be Called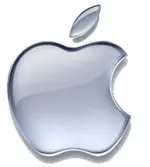 The reason Apple is taking so long to launch their streaming music service is because they're negotiating their licensing agreements from scratch. For example, they want users to be able to skip an unlimited number of songs per hour as opposed to the standard six allowed under regular streaming rules.
Things inched a little closer to making it happen with Sunday's announcement of a deal between Apple and Warner. Some speculate that Apple wants to get things in place for an announcement at the Worldwide Developers Conference, which starts June 10.