We Spent Less on Digital Music in 2014. Really? Yep.
Digital is the future of music, right? Therefore, it stands to reason our music spending must be shifting in that direction. Or is it. MiDIA Research directs us to this chart.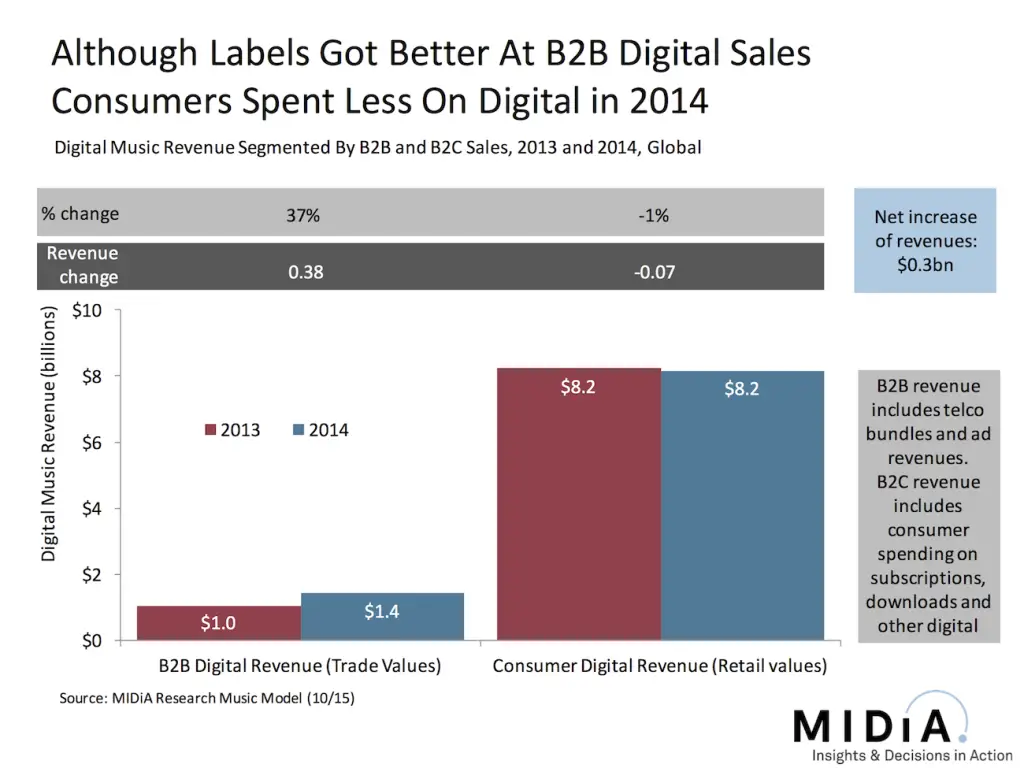 Oh, dear. This doesn't bode well for the music industry. Read on to find out what all this means.