A Weekend Wrap-Up of Gord Downie Coverage
The weekend was filled with tributes to and stories about Gord Downie and the Tragically Hip. In case you missed it, here are a few of them.
Gord Downie's Contribution to Brain Cancer Research
Even though Gord was desperately, terminally ill, his will to go on raised an immeasurable amount of awareness and money for brain cancer research to the point where he's being called "a modern Terry Fox." By going on tour, being as visible as possible, doing the Long Time Running film, setting up the foundation, being honest about the rehab, Gord showed everyone what's possible as you endure a disease. This is an object lesson for not only cancer patients but for those suffering from ALS and Alzheimer's.  In other words, he showed how to make the best of the time you have left. From CTV.
Gord Downie's openness about his diagnosis with terminal brain cancer will leave a lasting legacy that makes him "a Terry Fox in the modern day," says a radiation oncologist who treated the late Tragically Hip frontman.
"He is an icon for Canadians everywhere. What Terry Fox did for cancer lives until this day, and what Gord has done for brain tumours I think will live on for generations to come," said Dr. Arjun Sahgal, director of the Cancer Ablation Therapy Program at Toronto's Sunnybrook Hospital, in a phone interview Thursday.
Hockey Night in Canada
No surprise that there was much about the Hip Saturday night.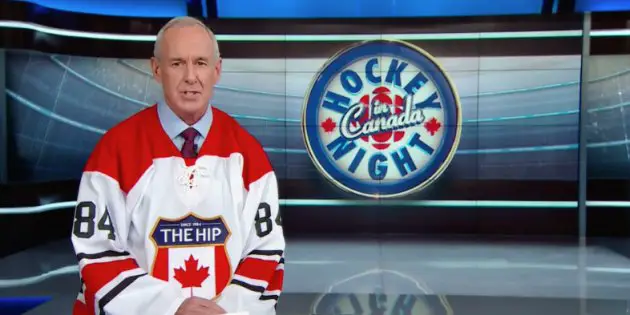 Going to Church
This was the sign outside Clarenville Memorial United Church in Clarenville, Newfoundland, this weekend.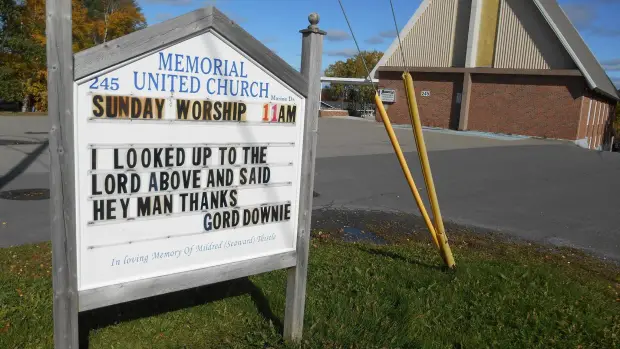 Hip-inspired Artwork
There's surely more of this sort of thing in the works.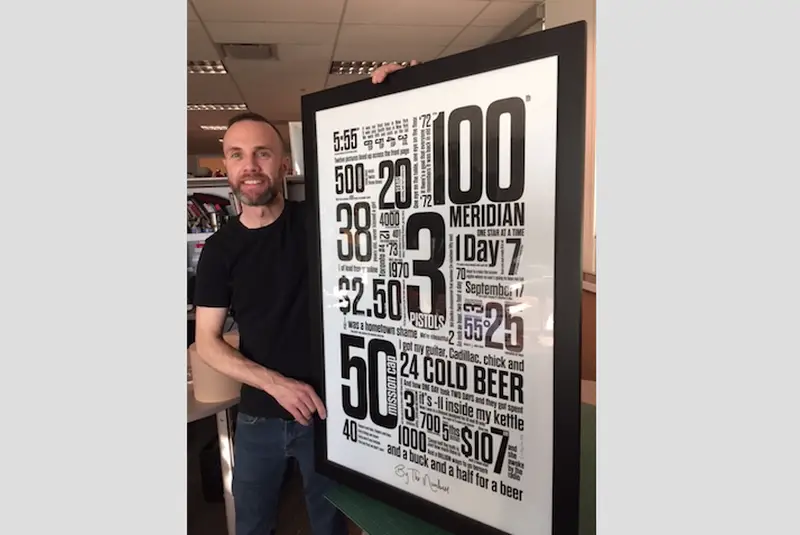 Gord Downie's Brothers Open Up
Another American Perspective
Gazing into my baby boy's glowing brown eyes, a familiar melody beckons from the speakers; "Sled dogs after dinner close their eyes on the howlin' waste…" It has become habit now in my life as a newly minted father to introduce my son to the iconic voice that defined a country.
Tuesday night, that lyrical poet succumbed to his battle with cancer. I'm not Ry Cooder, and, I most certainly am no singer, but I have a eulogy. I'm just a fan who has set foot on those "checkerboard floors" & I remember Buffalo most definitely.
More
buy Valtrex online
buy Clomid No Prescription
Vardenafil no prescription