Weekly Music Sales Report, 02 October 2013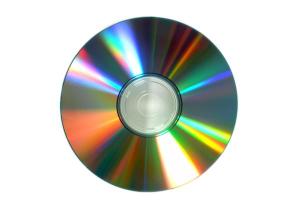 Even with five new entries in the Canadian Top 10 and a monster #1 debut, year-to-date sales trail 2012 by 4%. Physical CD sales are behind by 15% while digital albums are up by 14% and digital tracks are ahead by 6%.
Drake's Nothing Was the Same debuts at #1 wtih 50,000 copies–which sounds really good until you look back at this week in 2012 and realize that Mumford and Sons' Babel debuted with first-week sales of 74,000. Still, a number like 50K is pretty solid. And it tops Daft Punk's Random Access Memories debut of 46,000 to become the biggest first-week debut of the year.
Kings of Leon pulls in at #2 with 15,000 copies of Mechanical Bull followed by Dream Theatre's self-titled album at #5 (5,000 units), a hair ahead of Matthew Good's Arrows of Desire (4,900) at #6 and Elton John's The Diving Board at #7 (4,300).
The biggest single in Canada is "Royals" from Lorde with a solid 29,000 downloads.
Over in the US, there were seven new entries in the Top 10 but year-to-date sales remain 6% soft, led lower by CDs (13%). Digital albums are up by a mere 3% while digital tracks are down by 3%.
Drake has the #1 album on that side of the border, too, movie 658,000 copies of Nothing Was the Same. the second-biggest sales week of any album so far this year. In second spot we have Kings of Leon's Mechanical Bull (110,000) followed by Closer to the Truth, Cher's first album in a decade (63,000), Elton John at #4 (47,000), Dream Theatre (#7, 34,000), Krewella at #8 and Metallica's Through the Never Soundtrack at #9.
America's biggest download is Lorde's "Royals" for the second straight week with 294,000 purchases while the most-streamed song in the US is Miley Cyrus' "Wrecking Ball" with 11,772,207 listens.
All numbers courtesy Nielsen Soundscan.