Weekly Music Sales Report – 04 April 2013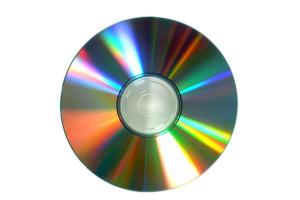 Sorry for being a bit late this week, but I'm on the other side of the planet and getting these posts up while being 12 time zones out of sync can be a bit weird. Next week will be like that, too, so my apologies in advance.
We're finally gettings good gushes of new releases into the system, something that the industry needs if it's going to make up its deficit sales position over 2012. There are seven new releases in the top 20 on the Canadian charts this week, pushing sales up 6% of last week. That'll help nibbling at the -2% annual pacing we're seeing right now.
Physical CD sales are no help. They're now down 17% year-to-date from 2012. Digital albums are up 22% over last year while digital singles are up 10%.
Justin Timberlake is still at #1 with The 20/20 Experience, selling 18,500 copies in week two, enough to handily hold off Depeche Mode's Delta Machine which debuts at #2 with 8,000 units. Close behind is Blake Shelton's Based on a True Story (#3, just under 8,000), Lil Wayne's I Am Not a Human Being II (7,000) at #5. Dido's Girl Who Got Away is the other Top 10 debut at #10 with 5,000 copies.
The biggest digital download of the week is Pink's "Just Give Me a Reason" with sales of 30,000.
In the US, year-to-date sales have improved slightly and are now just 5% behind last year's pace. Physical CD sales have dropped to -15% over 2012 while digital albums are up 10%. Digital tracks, on the other hand, are down 1% from last year.
Justin Timblerlake remains the big hero, moving 318,000 copies in week two, pushing sales of The 20/20 Experience into the area of 1.3 million copies, makig it the first million-seller of the year. Lil Wayne clocks in at #2 (217,000 units), followed by Blake Shelton at #3 (199,000), OneRepublic's Native at #4 (60,000) Alan Jackson's Precious Memories II at #5 (55,000) and Depeche Mode at #6 (52,000).
The biggest single is Pink's "Just Give Me a Reason" for the second week in a row with 286,000 purchase. And for the most streamed song of the week, that data isn't available yet.
All figures courtesy Nielsen Soundscan.