Weekly Music Sales Report – 04 December 2013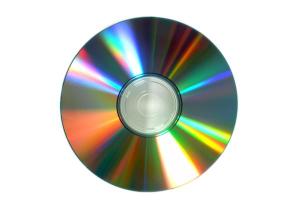 There's no getting around it. With only a few weeks to go in 2013, the music industry will have a down year. Overall album sales are 5% below last year, led lower by a 15% drop in CD sales. Digital albums are ahead by 10% and digital singles are up by 3%.
For some reason, 63,000 Canadians bought the new One Direction album, Midnight Memories. That's the third biggest first-week debut of the year, behind only Celine Dion and Eminem. Needless to say, it debuted at #1.
The other debuts this week are Jour de Nuit by Eric Lapointe (#6, 10,000 units) and the charity record, Songs for the Philippines (#8, 7,000). As for the biggest single in the country, it's Pitbull's "Timber." Attibute that to his hosting of the American Music Awards last week.
Looking at the US, year-to-date sales are lower by 8% with CD sales dropping 14% from 2012. Digital albums are up 1% and digital tracks are down by 4%.
The One Direction album is a monster south of the border, too, selling 540,000 copies in week one. This makes them the first album in Soundscan era (i.e. since March 1, 1991) to have their first three albums debut in the top spot.
Garth Brooks' box set, Blame It on My Roots rolled in at #3 (164,000 copies). And that's it for debuts in the Top 10.
Pitbull has the most-downloaded song in the States, too. Finally, the most-streamed song is still "Wrecking Ball" by Miley Cyrus with an incredible 18,351,399 listens. People aren't tired of it/her yet.
All numbers courtesy Nielsen Soundscan.