Weekly Music Sales Report: 04 July 2012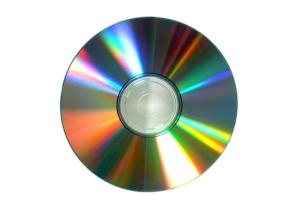 Things seem to be perking along here in Canada as far as music sales go. We're still up 3% of last year (compare that to the US experience; see below). And while CD sales continue to tank (-8% from 2011) digital sales are up 31%.
The #1 album in the land is–no surprise–Living Things from Linkin Park with a healthy 20,000 unitis sold. That's their third #1 in a row. (I've never understood the appeal of LP, but never mind…)
Maroon 5's Overexposed lands at #3 (18,000) followed by the Offspring's Days Go By at #4 (just 6,000 copies).
Rounding out the top 5, Bieber's Believe is at #2 (another 18,000 copies) and Adele is sitting at #5 (5,500 copies.)
Flo Rida is back on top on the digital downloads chart. "Whistle" sold another 27.000 copies.
Over in 'Murica–happy 4th of July, y'all–there are four debuts in the top 5. However, overall sales now trail 2011 by 9%. CD sales are down 12% from a year ago.
Linkin Park debuts at #1 with 223,000 copies of Living Things, followed by Maroon 5 (222,000 copies). Bieber hangs in at #3 (115,000) followed by a rap/hip hop compilation from Maybach Music Group.
The Offspring? Debuts at #12 with just 24,000 copies.
Strangest move of the week? Led Zeppelin's Mothership box set (released in 2007) with an increase of 343%. Someone must have had a sale.
Finally, on the digital side, it's STILL"Call Me Maybe" from Carly Rae Jepson. Another 251,000 people downloaded that damn song.
All figures courtesy Nielsen SoundScan