Weekly Music Sales Report – 05 December 2012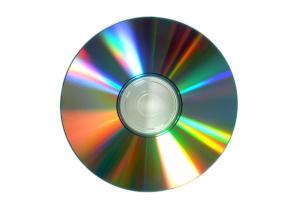 Can the Canadian recording industry do it? Can it post a year-over-year sales increase? It'll be tight. We'll know for sure over the next couple of weeks.
There's just one new entry in the Canadian Top 10 this week and weekly sales are 19% lower than they were at the same time this year. That means the market is less than 1% ahead of 2011 numbers.
Breaking things down further, we find that sales of physical CDs are down 11% while digital albums are up 29% and digital tracks are up 23%.
That #1 spot belongs to Rod Stewart's first-ever Christmas album. Merry Christmas Baby, sold 21,000 units. Michael Buble's Christmas album from last year moves up to #4 with 12,000 copies. The only debut in the Top 10 is from Alicia Keys and Girl on Fire (#9, 8,500 copies).
Digitally, the number one download is "Scream & Shout" from the Black Eyed Peas' Will.I.Am with 24,000 purchases.
On the US side of things, it's forgone conclusion that 2012 sales will be substantially behind last year. Year-to-date pacing is at -4%, so there's no hope of pulling even in the time that's left. Physical CD sales are down 14% from last year while digital albums are ahead by 15%. Digital singles are ahead by 6%.
Alicia Keys finishes at #1 wtih 159,000 copies of Girl on Fire. That's the only entry in the US Top 20 this week. Will.I.Am has the top download with 196,000.
When it comes to streaming songs, the most-streamed track of the week was "Diamonds" by Rihanna with 2,086,273 listens. I have no idea when they're going to start tracking that stat in Canada.
With year-to-date numbers like this, I'd expect some seriously aggressive selling and marketing leading up to New Year's Eve.
All numbers courtesy Nielsen Soundscan.