Weekly Music Sales Report – 05 June 2013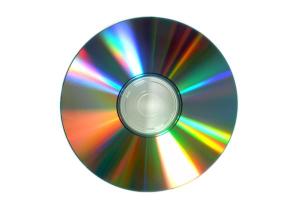 Yes, I know this is late, but the data has been coming in later than usual for the past couple of weeks. I have no idea why.
There are three new records in the Top 5 in Canada, but that didn't help sales much. Year-to-date is still down 2% with a 14% decline in CDs leading the way. Digital albums are up, though (+19%), along with digital singles (+7%).
Daft Punk's Random Access Memories sticks in its #1 spot for a second week, selling another 17,000 units. That already makes it the eighth biggest selling record of the year.
In second spot is Devil Put the Dinosaurs Here by Alice in Chains with a reasonably strong showing of 7,300 (consider how many AIC fans still buy CDs). In third spot is John Fogerty with Wrote a Song for Everyone (but only 5,300 people bought them). And finally we have DNA, the debut album from Little Mix in fourth spot with 4,300 copies.
Your interesting stat of the week? For the first time in 119 weeks, Adele's 21 sold fewer than 1,000 copies in a given week.
Finally, the biggest-selling single of the week is "Blurred Lines" from Robin Thicke for the third week in a row. Another 40,000 people downloaded it.
I'd report on the biggest streaming song of the week but they don't count those in Canada. Yet.
In the US, sales are down 5% from 2012 with CDs falling by 14% year-over-year. Digital singles are strangely down from last year by a full 3%.
Daft Punk is at #1 in 'Murica, too, moving another 93,000 copies, pushing its two-week total to 432,000. Not too shabby. Alice in Chains is at #2 (61,000( followed by John Fogerty (41,000) and Little Mix at #4 (50,000). In other words, it's the same 1-2-3-4 finish that we saw in Canada. I can't remember the last time that happened.
The biggest single? "Blurred Lines" by Robin Thicke with 229,000 downloads. And as for the most-streamed songs, that data hasn't come in yet. It seems that they're having a harder time delivering those numbers every week.
All numbers courtesy Nielsen Soundscan.