Weekly Music Sales Report – 06 February 2013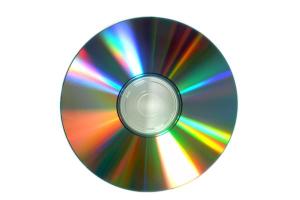 Now that we're into February, things are started to pick up a little bit.  Of the top four albums in Canada, three of them are brand new.  More on that in a moment.  First, let's take the temperature of things.
So far, music sales are running 5% ahead of 2011.  No thanks to physical sales, though.  CDs are down 11% from last year.  Digital albums are up by a healthy 28% while digital tracks are 12% hotter.
To the astonishment of absolutely no one, Justin Bieber has yet another #1 record with Believe Acoustic.  If you're counting, that's six #1's in three years.  But with 33,000 units in first week sales, is that in line or below expectations.  Not sure.  And I don't care.
In second places is Heartthrob by Tegan and Sara, moving 13,000 copies.  The other bit debut is Passione from Andrea Bocelli at #4 with 5,000 copies sold.
The biggest single in the country is "Thrift Shop" from Macklemore & Ryan Lewis with 34,000 downloads. That's its third week in the row in the top spot.
Looking at 'Murica, year-to-date sales are 7% ahead of last year, no thanks to CD sales which are down 16%. Digital albums are up 16% and digital singles are ahead by just 1%.
The top four albums are all brand new with two of them coming from Canadians.  Bieber endedi up on top selling 200,000 copies of Believe Acoustic. That makes five #1's in three years for him.  Andrea Bocelli pulls up in second place (94,000) while we find Tegan and Sara at #3 (49,000). In four place is Charlie Wilson's Love, Charlie (44,000 copies).
Macklemore & Lewis' "Thrift Shop" is the #1 digital track with a healthy 381,000 downloads.  It's also the most streamed song with 1,920,609 listens.
It'll be interesting to see the Beyonce/Destiny's Child sales next week.  How much of a Super Bowl bounce will we see?
All numbers courtesy Nielsen Soundscan.