Weekly Music Sales Report – 06 November 2013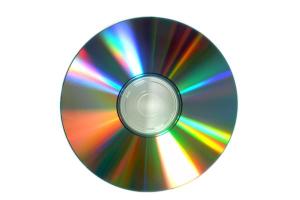 Even with five albums debuting in the Canadian Top ten, the market is still running 5% below this time last year. CD sales are cold by 15% while digital albums are ahead by 11%. Digital tracks are up by 4%.
As expected, Arcade Fire shows up at at #1 with Reflektor, selling a very respectible 49,000 copies, which is substantially higher (+18,000 units) than the first-week debut of The Suburbs in 2012. It's also the second-biggest Canadian debut of the year behind only Drake, who squeaked out 1,000 more copies in the first week of his last record back in September. This, by the way, is the third AF album in a row to debut at #1.
Blue Rodeo pulled up in second place with In Our Nature, selling 12,000 copies. That is the band's highest-charting album and best first-week sales total of the Soundscan era (i.e. dating back to 1995).
I'd like to know the story behind Cher's Closer to the Truth. Last week, it was at #95. This week, it's at #4. WTF? Who was discounting?
Kelly Clarkson's Christmas album, Wrapped in Red, debuts at #6 (5,200), followed by Protest the Hero's Indiegogo-funded record, Volition at #7 and then Linkin Park's totally unnecessary remix album at #9.
The biggest download in the country is "The Monster" from Eminem with 54,000 downloads, ending Lorde's multi-week streak at the top.
In the US, the suckage factor is still running high, even with six new albums in the Top 10. Physical CD sales are down by 14% while digital albums are only 1% ahead of last year. Digital tracks are at -4% from 2012. All this adds up to a market that is now running 7% behind last year.
Arcade Fire is at #1 in the US, too, (second album in a row) with 140,000 copies of Reflektor. Kelly Clarkon's Christmas album debuts at #3 (70,000), narrowly beating out–I shit thee not–the Robertson's Duck the Halls (yes, the Duck Dynasty people) at #4 (69,000 copies).
Other new records in the Top 10 include It Goes Like This from Thomas Rhett at #6 (36,000), Toby Keith's Drinks After Work (#7, 35,000 copies) and that Recharged album from Linkin Park (#10, 33,000).
Eminem's "The Monster" is the #1 download with 373,000 purchases in the past week. And finally, the most-streamed song in the US–a number we still don't have in Canada–is still "Wrecking Ball" from Miley Cyrus with 7,366,625 listens.
All numbers courtesy Nielsen Soundscan.