Weekly Music Sales Report – 07 August 2013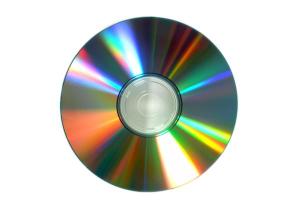 Things have bounced back a bit from last week's dreadful performance but sales are still 4% behind where they were in Canada at this time last year. Physical CD sales are at -15% from last year (wow!) while digital albums are up by 16% while digital singles are doing 7%.
Robin Thicke's Blurred Lines is the #1 album–no real surprise given that the album's title track has been sitting on top of the download chart for months. Some 13,000 people felt they needed it. Oh, and the single itself is STILL #1, selling 33,000 more downloads, which represents an increase of 18% over last week.
The Backstreet Boys' return, In a World Like This, shows up at #2, finding 8,800 Canadians who want to relive that part of their misspent youth. Third place goes to Five Finger Death Punch with 8,700 copies of Wrong Side of Heaven. Nothing To Lose, the debut album from Emblem 3, starts like at #8 while Tech N9ne has their first top ten album, debuting at #10.
There are also five debuts in the Top 10 in the US, which is good news for the beleaguered market. Sales are up 9% from last week's terrible low (the poorest sales week we've seen all year) but things still trail 2012 by 6%. Physical CD sales are softer by 14% from last year while digital album are just 4% ahead. Digital tracks stink, trailing 2012 by 3%.
Blurred Lines also debuts at #1 with 177,000 copies while the title track zooms back into the #1 position on the download chart with sales of 405,000, an increase of 30% at the fourth week in which the song has sold more than 400K.
The other Top 10 debuts are Five Finger Death Punch (#2, 112,000), Tech N9ne (#4, 58,000), Backstreet Boys (#5, 48,000–a long fall from the days when they used to debut at 1 million-plus) and Emblem 7 (46,000).
The most-streamed song in the US is Miley Cyrus and "We Can't Stop" with 8,067,113 listens.
All numbers courtesy Nielsen Soundscan.